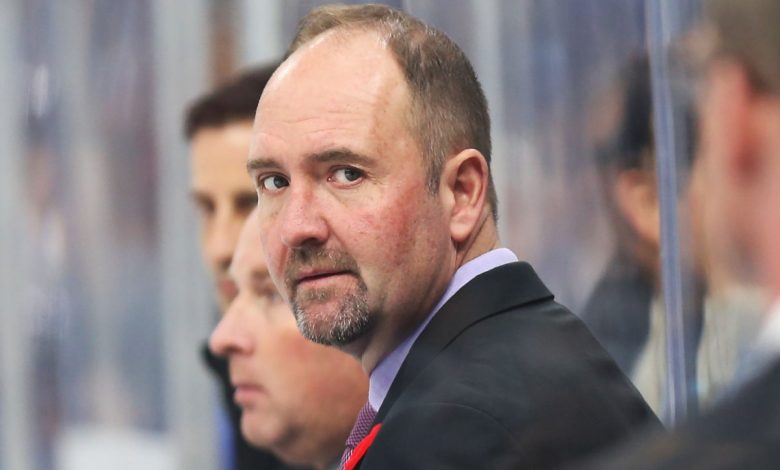 Stars' fans have seen the success that the Golden Knights have had with DeBoer as head coach. He has taken the Knights twice to the Western Conference Finals before bowing out of the playoffs which is remarkable.
I think what scares most Stars' fans is how he handled the goaltenders this past season between Robin Lehner and Logan Thompson. Justin Cutbert, NHL Reporter for Yahoo Canada Sports, discussed DeBoer's issues with Lehner and how it started their downfall at the end of last season. Here is an excerpt from his article that might back up the fans who are worrying about drama between him and Jake Oettinger if he were to be the next coach in Dallas.
"After a scathing review of Robin Lehner in a 3-2 loss to the New Jersey Devils two nights previous, wherein which he quibbled with the goals allowed in a key matchup, DeBoer decided to go back to his primary starter versus Washington. But after making 12 saves on 13 shots in an opening period deadlocked at one goal apiece, Lehner was lifted at the intermission in favor of Logan Thompson, who had been lauded for his consistency since spelling injured backup netminder Laurent Brossoit following the disappointing effort from Lehner versus the Devils."
I don't know about you, but I haven't seen a healthy goaltender get pulled after stopping 12 of 13 shots on net unless he was injured. Stars' fans do have the right to be concerned about how that unfolded as Jake Oettinger is a Restricted Free Agent this summer. Stars front office have to make sure that he is okay with the new coach and there won't be any issues between the two.
The Stars have been looking at other coaches as well this offseason such as Windsor Spitfires Head Coach Marc Savard and former Boston Bruins Head Coach Bruce Cassidy who recently took over in Vegas. It will be an interesting month of June leading up to the NHL Draft at the beginning of July as the Stars look to have a head coach by then.