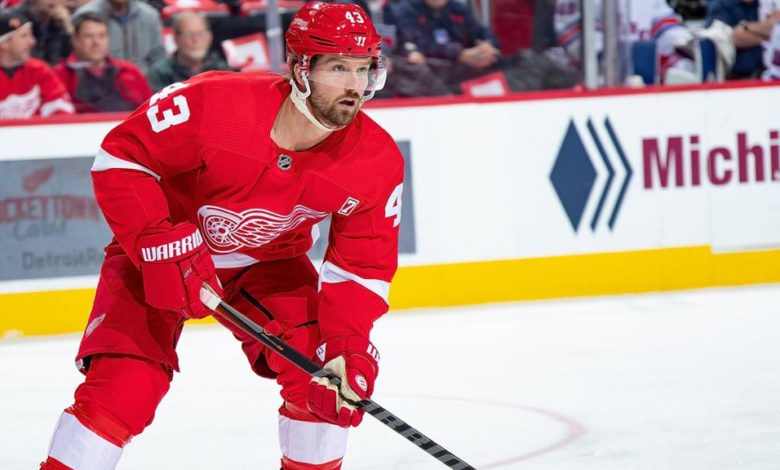 Darren Helm has signed a 1 year, $1 million contract with the Colorado Avalanche.
Helm was selected by the Detroit Red Wings in the fifth round (No. 132) of the 2005 NHL Draft. After play the bulk of 2007-08, his first pro season, with Grand Rapids of the American Hockey League, Helm was a late-season call-up by the Red Wings, played seven regular-season games and had four points (two goals, two assists) to help Detroit win its 11th Stanley Cup title.
Helm found himself back in the AHL to open 2008-09 but would again get noticed in the Stanley Cup Playoffs. Having failed to score a goal in 16 regular-season games, Helm scored four in 23 postseason games, including the goal in overtime of Game 5 that won the Western Conference Final against the Chicago Blackhawks at Joe Louis Arena on May 27, 2009. He became the first player in NHL history to score five playoff goals before scoring a regular-season goal.
Detroit lost the Stanley Cup Final to the Pittsburgh Penguins, but Helm's reputation in big moments had been established. Helm scored his first regular-season NHL goal in his sixth game of the 2009-10 season, a 6-5 shootout loss to the Edmonton Oilers on Oct. 29, 2009.
Helm scored his first NHL hat trick against the Toronto Maple Leafs on March 29, 2014 and signed a five-year contract with the Red Wings on July 1, 2016.