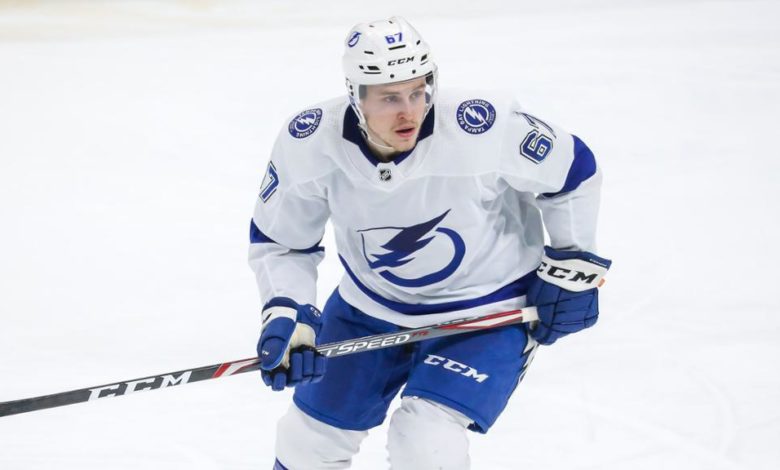 The Detroit Red Wings today acquired center Mitchell Stephens from the Tampa Bay Lightning in exchange for Detroit's 6th round pick in the 2022 NHL entry draft.
Stephens, a forward from Peterborough, Ontario, was selected by the Tampa Bay Lightning in the second round (No. 33) of the 2015 NHL Draft after he scored 22 goals in his second season of junior hockey with Saginaw of the Ontario Hockey League. He signed with the Lightning on April 4, 2016, and played five games with Syracuse of the American Hockey League, scoring one goal.
After splitting his final season of junior hockey between Saginaw and London of the OHL, Stephens returned to Syracuse, scoring 19 goals in 70 games in 2017-18 and 11 in 32 games in 2018-19.
Stephens started 2019-20 with Syracuse, but earned his first call to the NHL two months into the season and made his debut against the New York Islanders on Dec. 9, 2019. He scored his first NHL goal 19 days later against the Montreal Canadiens and finished his first NHL season with three goals and six points in 38 games. Stephens also was scoreless in seven postseason games during the Lightning's run to the Stanley Cup.