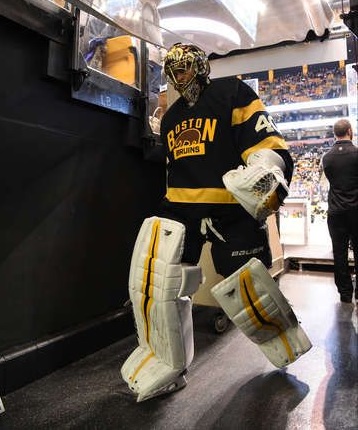 Boston Bruins' star goaltender, Tuukka Rask has informed his team he will be opting out for the remainder of the NHL playoffs. The news comes roughly less than two hours before Game 3 of the Bruins' first round series against the Carolina Hurricanes.
"I want to be with my teammates competing, but at this moment there are things more important than hockey in my life, and that is being with my family," the statement read. 
"I want to thank the Bruins and my teammates for their support and wish them success."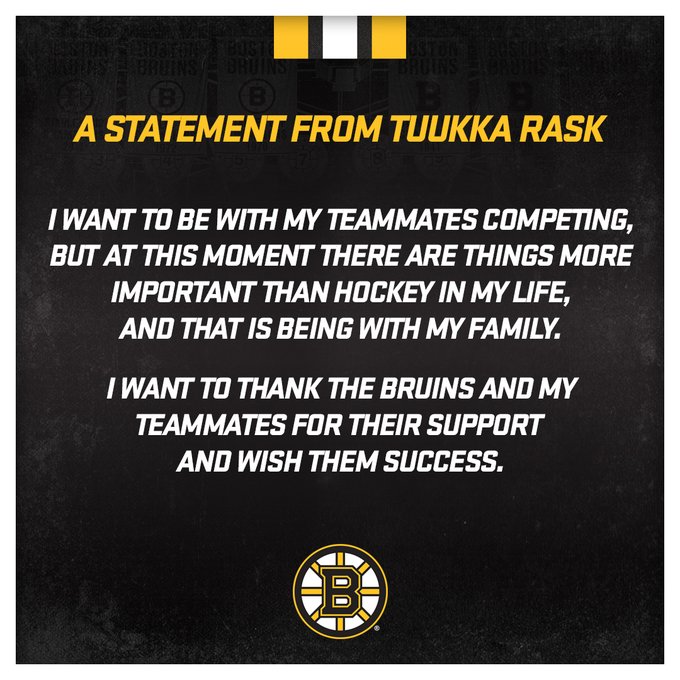 The 33-year-old Rask, who helped lead the team to the Stanley Cup Final in 2019, had a strong 2019-2020 season, going 26-8-6 with a .929 save percentage.
Tuukka Rask ruffled feathers in the hockey world after a Game 2 loss, when he candidly discussed playing in the fanless atmosphere.
"To be honest with you, it doesn't really feel like playoff hockey out there," Rask said on Thursday.
Rask later expanded: "You're trying to play as hard as you can. Obviously, you're playing a best-of-seven series so there's going to be some battles going on and whatnot. But when you play at your home rink, you play at an away rink, and there's fans cheering for you or against you … that creates another buzz around the series. There's none of that, so it just feels dull at times," he said. "There might be five minutes and it's just coast-to-coast hockey and there's no atmosphere. It just feels like an exhibition game."
Bruins general manager Don Sweeney addressed the media Saturday morning shortly after the announcement.
"We understand completely where (he's) coming from. … This has been a difficult decision for Tuukka, but the Boston Bruins are in full support (of his decision)," Sweeney said.
The Bruins will now turn to their other veteran netminder Jaroslav Halak as the new starter for the rest of the playoffs with the current series all even at 1-1.
Love Reading About Hockey?

Subscribe to keep up-to-date with the latest and most interesting hockey news!
| | |
| --- | --- |
| | We hate spam just as much as you |