Featured
Don Cherry Voices Outrage Over Junior Hockey's Ban on Fighting: 'It's Not Real Hockey"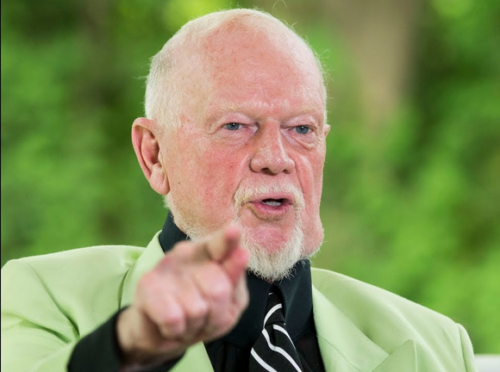 It was recently revealed that the Quebec Major Junior Hockey League would implement a blanket fighting ban in their league beginning next season, following significant pressure from the Quebec provincial government.
It's a decision that's sparked a lot of debate and controversy, with fans and pundits split on whether or not it's a good decision or one that could have unintended consequences for the players in the future.
On Sunday, National Hockey League legend Don Cherry weighed in on the recent decision to outlaw fighting, and he appeared to be opposed to the idea. Cherry cited recent comments from Dr. Bobby Nadeau, a former junior hockey player, who warned that a ban on fighting could cause problems.
Nadeau was involved in an infamous incident years ago in which he was the target of a vicious attack from Jonathan Roy, the son of NHL legend Patrick Roy, and his comments on the matter were likely sought out by the media. The expectation was that Nadeau would support a fighting ban, but nothing could be further from the truth, much to Don Cherry's delight.
"He got the heck kicked out of him so they thought 'This is a good guy to talk to because he would be against fighting' but he was pretty good," said Cherry on his most recent podcast. "He said 'This could lead to more vicious play', and the other thing he said was 'Will lead to players feeling more brave with their stick' and nobody expected him to be the guy [to take that position.]"
It was clear that Cherry fully supported Nadeau's comments, and it seems reasonable to assume that Grapes is also concerned about how this could lead to more cheap shots in the league. When speaking to the Canadian Press about the situation, Nadeau specifically mentioned cheap shots and head hits.
"Is this going to fully abolish fighting?" asked Nadeau as per the Canadian Press. "Maybe it'll be at a lower frequency. But if fights become illegal, it'd be equally important to double down on cheap shots and hits to the head."
Are you in agreement with Nadeau and Cherry? Is it a good decision to prohibit fighting in the QMJHL?
Let us know what you think in the comments.