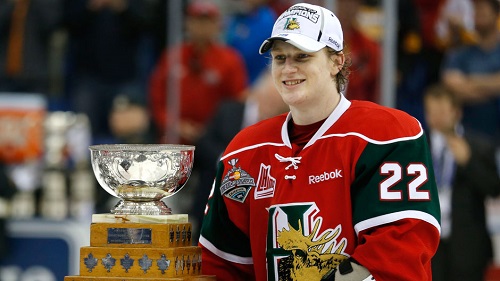 63.
63 professional athletes representing Major League Baseball (MLB), the National Football League (NFL), the National Basketball Association (NBA), and the National Hockey League (NHL) were arrested in 2012. 48 of those athletes were NFL players. Eight were NBA players, five were MLB players, and the remaining two represented the NHL. We are just past the halfway point of this year and we have already had 53 arrests, with a whopping 38 of them being NFL players. An incredible 33 NFL players have been arrested since this year's Super Bowl (played on February 3rd). We've seen Aaron Hernandez of the NFL's New England Patriots get charged with murder, Terrence Williams of the NBA's Boston Celtics get arrested for brandishing a weapon at the mother of his 10-year old child, and Chris Perez of the MLB's Cleveland Indians was charged after he received a shipment of 163.9 grams of marijuana. Oh…and all of that has happened in just the past 3 months.
Since the beginning of 2010, 230 athletes spanning the four major professional shorts have been arrested. An incredible 64.8% of those arrests have been NFL players. 17.4% are due to MLB players and another 14.3% are due to NBA athletes. If you do the math, that leaves just 3.5% or just 8 of those arrests being NHL players. How can this be? What drives 149 NFL players, 40 MLB players, and 33 NBA players to commit crimes in the past three and a half years? What causes the athletes in the NFL, NBA, and MLB to commit significantly more crimes? I mean hell, NFL players committed nearly 20 times as many crimes as NHL players. MLB and NBA players committed five times and four times as many crimes as NHL players respectively. What factors contribute to this? There are plethora of things to consider. Is it money and fame at too young of an age? Or, is it the dreaded concept that nobody wants to address…the racial makeup of the sport? Or is it someting completely different such as the environment they experience as a college athlete? Let's take a look at each factor to see if we can find the root cause for this incredible number of professional athletes that are arrested?
Money, Fame, Age
It is often said that some athletes earn too much money far too early in life and this leads them to take on an attitude of nonchalance. Numerous athletes believe that nothing bad can happen to them and that they are "invincible". Is money before maturity a potential cause for this high criminal behavior?
The average salaries for each of the professional sports are listed below (As per a Forbes article written December 2012):
NBA – $5.15 million
MLB – $3.2 million
NHL – $2.4 million
NFL – $1.9 milion
These figures just represent the average salaries though. How wide are the ranges in each sport? Listed below are the highest salary and the lowest salary number in all four major sports for the upcoming 2013-2014 season.
NBA – Highest – $30.45 million (Kobe Bryant, Los Angeles Lakers) ; Lowest – $473,604 (numerous players)
MLB – Highest – $29 million (Alex Rodriguez, New York Yankees) ; Lowest – $490,000 (numerous players)
NHL – Highest – $14 million (Shea Weber, Nashville Predators) ; Lowest – $450,000 (numerous players)
NFL – Highest – $22 million (Aaron Rodgers, Green Bay Packers) ; Lowest – $420,000 (numerous players)
You can see that the top NHL players are paid far less than those in the other professional sports. However, a difference between $14 million and $22 million can't be the reason that the NFL had 141 more arrests in the last three and a half years. Maybe these athletes are receiving the money too early?
Athletes can enter the NBA after just one season in college. This means that a large majority of players are 18-19 years old and instantly are handed millions of dollars if they are a lottery pick in the draft. You can enter the NFL after your junior season, meaning that a player can be about 20-21 and be handed millions of dollars. Baseball players can be drafted out of high school. NHL players can be as young as 17 when they enter the league. However, a majority of NHL players take several years to make the league after they are drafted, including the best. One of the NHL's best, Pavel Datsyuk was drafted in 1998, but didn't appear in a game for the Detroit Red Wings until 2001. These athletes are handed millions of dollars as teenagers before they've matured, and often make terrible decisions with their newfound money and fame. However, this isn't the sole reason. There are still plenty of players making lower end money that think they can get away with anything. Why is that?
College

Ahhhh college. We've all been there. We remember the frat parties, the crazy nights, the irresponsible decisions. Now, think back to your college days and remember who the big athletes were on campus. For me, I've been at the University of North Carolina at Chapel Hill since 2008 so I think about former basketball stars Tyler Hansbrough, Ty Lawson, Danny Green, and Harrison Barnes. These guys were revered on campus and often made their way around to the variety of parties. This is where it begins. These athletes come out of high school at 16 or 17 years of age and immediately they become the big men on campus. They are incredibly immature but all of a sudden, people want to buy them things, get them what they want, and worship them. I believe that these athletes start to feel like they can do no wrong. Fumble the ball in the big game? You are still revered on campus. Miss the free throws to lose the game? Doesn't matter everybody still loves you. This is where it starts. Don't believe me? Look at the arrests of college athletes since the start of 2010. I mentioned earlier that there were 230 arrests since the start of 2010 in the four major professional sports. In those same four sports in college, there have been a whopping 883 arrests. College football alone has accounted for 654 (74.1%) of those arrests. Another 195 from college basketball. Simply insane.
One of the big controversial topics of the past month came from the Aaron Hernandez case. A few people accused Hernandez's college coach, Urban Meyer, for not doing enough when the warning signs began to surface. Meyer suggested that blaming himself or his staff was "irresponsible". He's dead wrong. When these character issues begin to surface, coaches are culpable for not doing enough to curb the negative behavior. Too many players are arrested and never face a significant punishment. The punishment for these athletes needs to be severe enough that they recognize that they are not "invincible". These athletes must recognize early on that they can be hurt, their armor can be pierced. If a kid gets a DUI and faces a one-week suspension, do you think that's enough to stop him from driving drunk again? Now think about this – if the kid gets a DUI, and the coach decides to kick him off the team and revoke his scholarship, what will he do after that? How will the athlete react when he now is responsible for financing his education and can no longer play the sport he loves for his school? What happens when that adoration disappears when you are no longer on the football or basketball team? I believe that the athletes would mature faster and ultimately become more responsible for their actions. We've got a similar situation playing out right now with the University of North Carolina's basketball star P.J. Hairston. Will coach Roy Williams have the gumption to kick Hairston off the team, or will he just receive a slap on the wrist?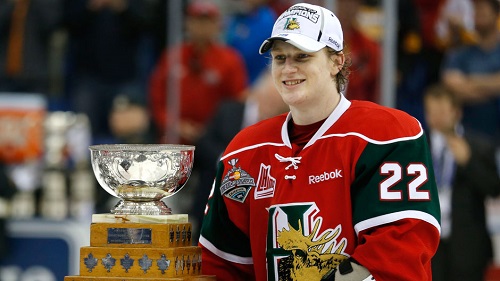 This brings me to my ultimate point, why do hockey players end up in less trouble? Is it because their offseason is shorter? That's not totally true because basketball has a similar offseason but has four times the arrest rate. Is it because of the money? That could be a part of it because NHL players receive the least amount of money of the four major sports and also receive the least publicity. However, I believe that the answer is two-fold. First, a significant amount of NHL players will never go through the college experience. They play for their minor hockey team, are drafted, and immediately become a part of their team's system. However, unlike the NBA players that used to come out of high school, these players are not handed millions of dollars. Instead, they are required to sign an NHL-entry contract . This means the amount of salary and team-paid bonuses are capped and depending on their age, their contract has a specific length. The maximum allowable salary for an 18-21 year-old player is $925,000 per season and they can't be signed for longer than three years. Their signing bonuses cannot exceed 10 percent of the contract's total compensation. A player's performance bonuses cannot exceed $2.85 million. These players simply become a part of the organization where they are looked out for by the team but are not paid well enough to gallivant throughout the town. For example, let's look at the #1 overall draft pick from this past year, Nathan MacKinnon.
Mackinnon is 17 years of age, but will not go to college. He played for his minor league team, the Halifax Mooseheads, and now will join the Colorado Avalanche organization. Depending on how MacKinnon performs, he may stay up with the Avalanche in his first season, or he may be sent down to their minor-league team where he will make just $70,000 a year. MacKinnon has to earn his way into the NHL the same way that the rest of the NHL rookies. Until you make the big leagues, you don't make the big bucks. These players get to avoid the college experience that often claims many a player, and are under the watchful eye of the team's organization. The NHL may not do many things correct, but their entry-level contract, and their ability to get players into the organization immediately is one thing they do better than any other league.