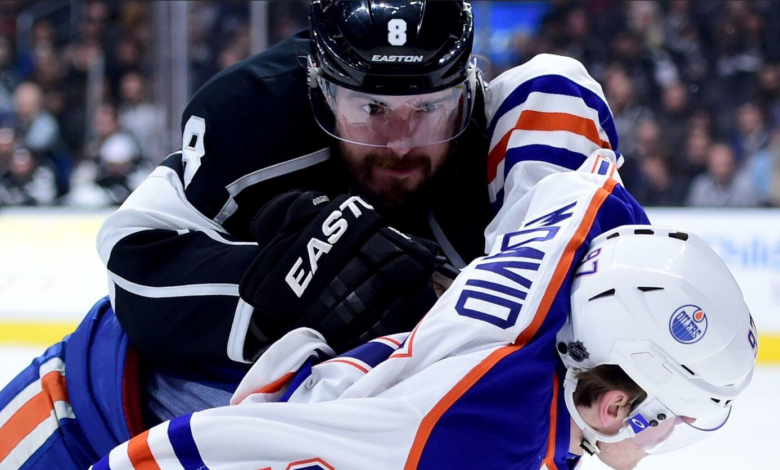 Game one of the NHL playoffs is set to begin tonight between the Los Angeles Kings and the Edmonton Oilers.
We're already hearing some smack talk between the teams. Still irritated by a recent hit by star player Connor McDavid on Kings' Mikey Anderson the last time they met, notable pest Drew Doughty told reporters that his team will not be stupid about it, but McDavid is definitely a target.
"We didn't feel good about it," said Doughty, regarding the hit.

"It's not something we'll forget."

"If we get a chance to smack him, we're going to try to do that," Doughty stated.
"If we get the chance we're going to smack him." @LAKings Drew Doughty on @cmcdavid97 after @EdmontonOilers hit on Mikey Anderson.

— Gene Principe (@GenePrincipe) April 17, 2023
Each team will have a few players on the ice who are likely to get into some rough play right away.
This series should be enjoyable regardless of how long or short it is.