Featured
Dustin Byfuglien's Shocking Transformation: Fans React to Leaked Photo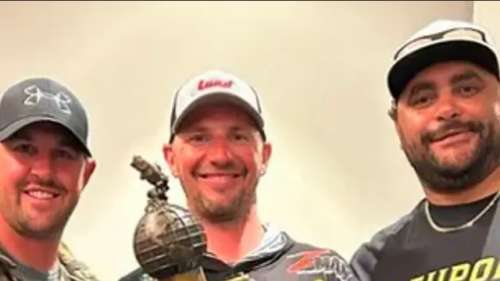 Dustin Byfuglien hasn't made many public appearances or given many interviews since walking away from a contract worth around $14 million with the Winnipeg Jets in 2019. Byfuglien announced his retirement from hockey in April 2020.
He has however been spotted during ice fishing competitions, and a fan posted a picture of Byfuglien after one of the tournaments on social media on Tuesday night.
Big Buff is holding a beer and standing next to two fishermen who are each holding a trophy.
Imagine the havoc he'd cause on the ice if he was playing now!
Back in the NHL, Byfuglien was a nightmare to play against not only because of his size and speed, but also because of his hockey IQ. He hasn't played in the major leagues since April 6, 2019, but he's still in commanding shape.
Fans are overjoyed to see this Big Buff sighting, and the photo quickly went viral on social media, with fans adoring it.
Byfuglien only played 42 games in his final NHL season, but he still had 31 points.