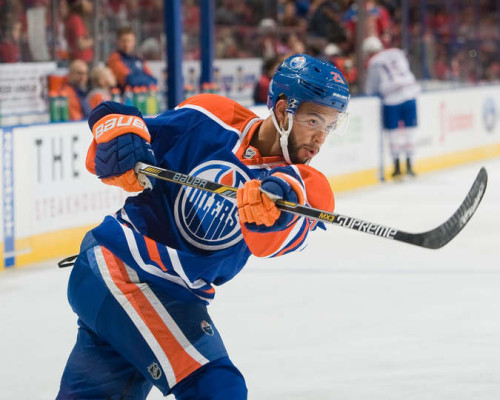 According to Friedman, the two parties are talking about an eight-year extension that would pay Nurse in the $9-million range — a contract, which according to PuckPedia, would make Nurse one of the highest-paid defensemen in the league.
Here's what Friedman said on this weekend's 32 Thoughts podcast:
Earlier in the week I reported they were looking at a four-year extension for Nurse. I think that has now changed. I bleive now they're looking at the eight-year term and I would suspect that number is going to be around (Dougie) Hamilton's number. Hamilton did 7x$9 and I think if Nurse does get this done, and they are working hard at it, it will be around the eight times nine range.
Nurse posted a 16 goal, 36 point campaign this season in 56 games, the most productive season of his career and now he appears to be ready to cash in. The defenceman market got blown up this week by the Seth Jones contract in Chicago that will pay him an AAV of $9.5-million, a deal that set the market for multiple others to follow in Dougie Hamilton, Cale Makar and Zach Werenski.
Now, Nurse appears to be the next in line to cash in.
Is Darnell Nurse a $9-million defenceman today? I'd argue no.
He's undoubtedly gotten better every year and taken big strides in his game, but I'd like to see more of this high-end consistency for more than one season before locking in a massive contract like that.
But with that being said, I don't think Jones or Werenski are worth the $9-million+ contracts that they have earned.
In Nurse's case, he could take big steps next year and into the future and show that elite consistency that needs to be there for a contract of that ilk and that's what the Oilers would be paying for in this deal.
I guess we'll see when it's finally announced just what the two sides have agreed on for the future of the team.