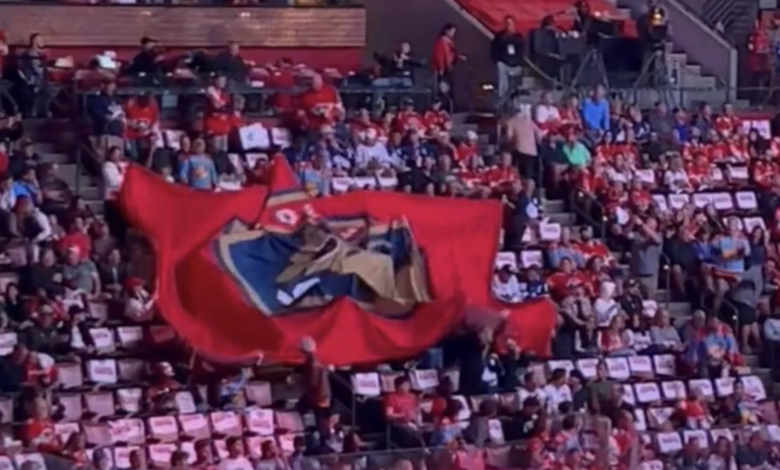 The Florida Panthers aimed to sweep the Toronto Maple Leafs Wednesday night in game four from Florida's FLA Live Arena.
Unfortunately for the Panthers, it didn't occur because the Leafs won 2-1 and forced game 5 in Toronto.
However, Leafs fans are getting a little payback after being trolled with a "We Want Florida" chant.
An amusing video of Panthers supporters attempting to move a huge Panthers banner around the arena was uploaded by a Leafs fan during Wednesday's game.
The only hilarious issue was the poor attendance, which demonstrated that Florida wasn't the best state for hockey.
Panthers fans are trying to move the flag across the stands.

But it's pretty empty still.

And they're struggling. pic.twitter.com/5xQ0171Jj1

— Devin Heroux (@Devin_Heroux) May 10, 2023