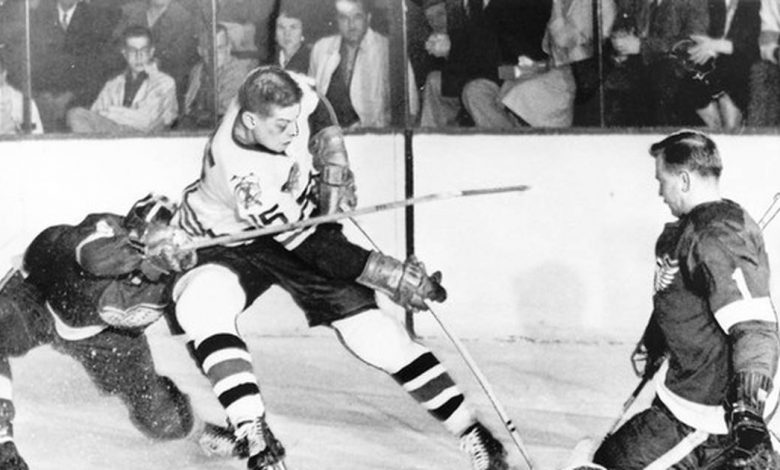 Eric Nesterenko, who helped the Chicago Blackhawks win the Stanley Cup in 1961, has died at the age of 88, the Blackhawks announced earlier this week.
Nesterenko played 21 NHL seasons, mostly with the Blackhawks, where he was a dependable, defensive-minded forward and key penalty killer.
In 1960-61 he had 38 points (19 goals, 19 assists) in 68 regular-season games and five points (two goals, three assists) in 11 playoff games when Chicago won the Stanley Cup for the first time since 1938. They wouldn't win it again until 2010.
Nesterenko also was part of Blackhawks teams that reached the Cup Final in 1962, 1965 and 1971.
He is seventh all-time for Chicago with 1,013 games, and his 1,014 penalty minutes are ninth.
Nesterenko played his first four full NHL seasons for the Toronto Maple Leafs, who traded him to the Blackhawks with Harry Lumley for $40,000 on May 21, 1956.
He finished his NHL career in 1972 with 574 points (250 goals, 324 assists) and 1,275 penalty minutes in 1,219 regular-season games and 37 points (13 goals, 24 assists) in 124 playoff games.
Nesterenko led the NHL with six shorthanded goals in 1964-65 and with three in 1966-67, and also played in the NHL All-Star Game in 1961 and 1965.
In addition to his playing career, Nesterenko is remembered for playing Blane Youngblood, the father of star Rob Lowe's Dean Youngblood in the 1986 hockey film "Youngblood."