Featured
ESPN's Next 30 for 30 Hockey Special Takes a Look at the 2011 Vancouver Riots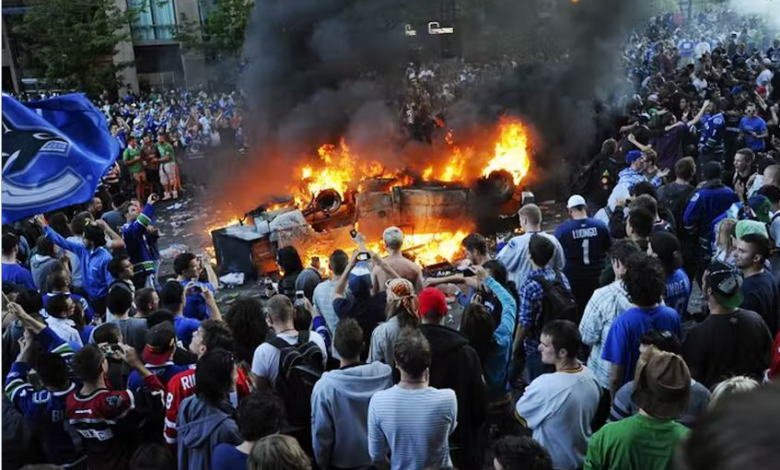 The ESPN 30 for 30 franchise has provided sports fans with some incredible insights into historical sports-related events, and while repeats are currently airing on ESPN and TSN in Canada, a new production focusing on the 2011 Vancouver Stanley Cup riots is set to be released.
The incident in question occurred following the Canucks' loss to the Boston Bruins in game seven.
Directors Asia Youngman and Kathleen Jayme assembled this exclusive footage from images recorded on hundreds of cell phones. The documentary will provide fans with a behind-the-scenes look at what happened that night.
ESPN PR announced today that production has been completed for a 30 for 30 documentary on the 2011 Vancouver riots after game 7 of the Stanley Cup Final, titled "I'm Just Here for the Riot". More from ESPN's news release can be found below ⬇️. pic.twitter.com/zy5tT5yyMX

— NHL News (@PuckReportNHL) March 24, 2023
The filmmakers wanted to explain not only what happened, but also why.
Why do we become engrossed in the emotions of winning and losing?
Why do normal people sometimes act erratically and do things they later regret?
ESPN Films is executive producing the documentary, and more information will be released at a later date.