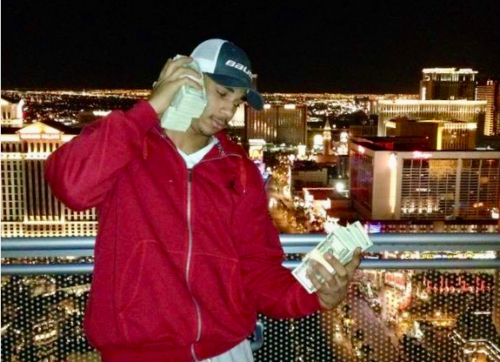 In late January, Edmonton Oilers forward Evander Kane faced trials in a bankruptcy courtroom in San Jose, California, as his Chapter 7 proceeding reached a critical juncture.
On Wednesday, Daniel Kaplan of The Athletic published details from the judicial papers filed last week, revealing that Kane wagered up to 50 times per day.
Despite total career earnings of $76 million, the Oilers' star forward revealed startling details about his spiraling debt.
"Kane was drafted by his first team when he was seventeen years old, and he began playing professional hockey straight out of high school at the age of eighteen," his lawyers wrote in the post-trial brief, which the judge requested after the trial, which took place on Jan. 23 and 25. "He has never taken any college or college-level courses, nor any courses or training about accounting, money management, or business development (and the NHL does not provide any financial education to its players). Although Kane became a highly compensated athlete in his fourteen-year career, he was raised in a working-class family that never owned a home, struggled financially, and lived month-to-month."
However, there is no paper to back up this claim.
Kane's family background was laid out in the documents, pointing to his upbringing and the fact that he became wealthy at a young age, leading to a gambling addiction, which he revealed for the first time is the primary reason he lost so much money.
"One of Centennial's arguments is that Kane was sloppy in record keeping and cannot provide documentation for much of what he claims. The bankruptcy law requires debtors to keep thorough records but makes allowances for those not considered sophisticated," writes Kaplan.
Kane also cites the 2012 NHL lockout as a turning point in his life, when he was unsure about his future and how to pay his bills.
"He 'viewed gambling as a way to make money quick,'" the brief continued, directly quoting him from the trial.
"Kane testified that most of his gambling losses were with bookies and were largely undocumented," according to the missing papers and proof. The websites he was supposed to gamble on no longer exist, according to his brief."
Centennial Bank, which believes Kane should not be able to complete Chapter 11 and walk away from his debts, is owed $8.4 million of Kane's total debt of $26.8 million.
"Kane borrowed $50 million between 2014 and 2019, initially to pay off a gambling debt and other expenses, and then also to pay off previous loans. In all, he borrowed 26 times from institutional lenders, and seven times from individuals, including more than $1.1 million from two men his trial brief described as "middlemen" for bookies, Mike Lispti and Pete Gianakas."
Other plaintiffs include Hope Parker, who Kane owes more than $2 million as part of an agreement to terminate her pregnancy.
This is undoubtedly distracting for Kane and the Oilers, and it's not over and will most likely continue into the postseason. We'll have to see if Chapter 11 is approved…