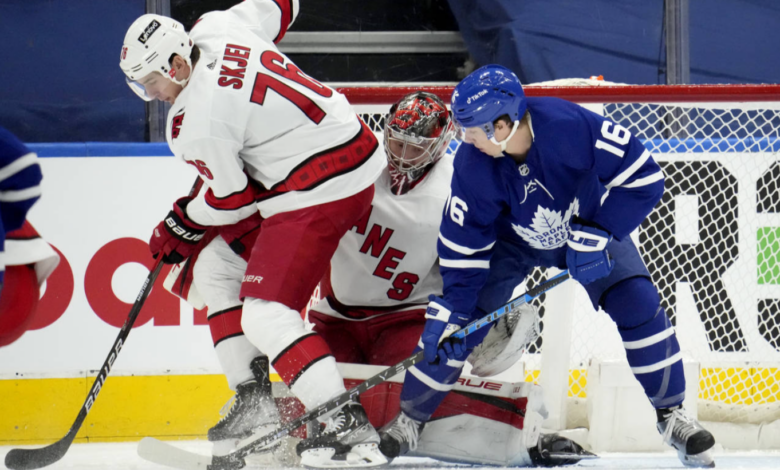 The Toronto Maple Leafs and Carolina Hurricanes' postseason runs came to an early conclusion. They were both defeated by the Florida Panthers in the second and third rounds, respectively.
They appear to be set up to work together on certain movements over the off-season. Howard Berger posted the following on Twitter:
Whispers getting louder about the #Leafs and Carolina discussing a trade involving Mitch Marner. Toronto could make no bigger mistake… https://t.co/V60gbLkB0c #LeafsForever pic.twitter.com/F6gznYP5Cb

— Howard Berger (@Berger_BYTES) May 28, 2023
Even after Shanahan declared that the Leafs' "Core Four" were safe, rumors continue to circulate regarding them. But when a new General Manager joins, we can never be sure what will happen.
The supposed trade proposal is as follows:
To CAR: Mitch Marner, Roni Hirvonen

To TOR: Martin Necas, Brett Pesce, Alexander Pashin, 1st-round pick in 2023, 2nd-round pick in 2024
The cost of acquiring Marner is obviously enormous. The Canes would have to provide top players and high-caliber picks in order to acquire him.
A return like this should be taken into account, despite the fact that many think the Leafs would be foolish to trade Marner.
Are the Leafs willing to break up the core four and try something new for a change?