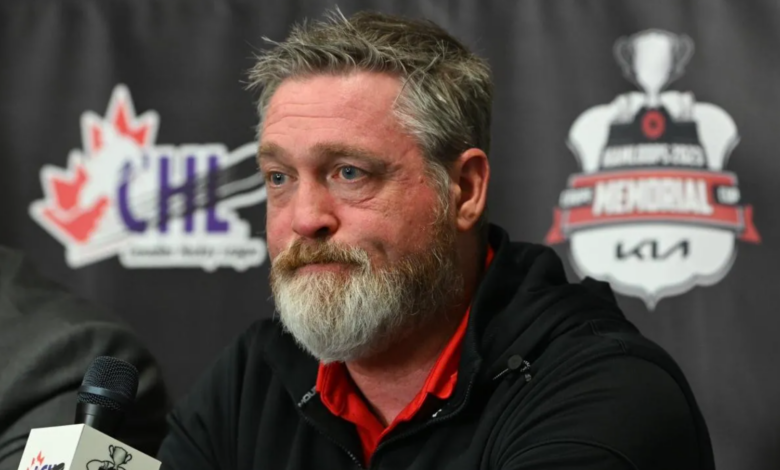 Ever since Patrick Roy parted ways with the Colorado Avalanche in 2016, he has been the subject of rumors.
He seems to be pursued by a different team every year, but he choose to remain with the Quebec Remparts in the QMJHL.
But now that he's won the Memorial Cup, a comeback in the NHL is more likely than ever.
During games, Roy tends to get pretty heated. He often yells at the athletes or the coaches. To consider returning to the NHL, which he does, a player must own his style and personality.
"It's hard for me to get a job because of the way I left Colorado. I know I made some bad choices. I know the way I left, everything I did, could have an effect on today's perspective on myself. I have to live with that. I know that I've learned from my mistakes. The past is the past, but sometimes you have to live with your past. I understand the situation."
In 2018, Roy abruptly resigned from his positions as coach and vice president of hockey operations with the Avs. Roy had been serving as head coach and general manager of the Remparts since departing Colorado. In the most recent interview, Roy stated that Joe Sakic's vision for the team and his own plainly differed.
Sakic was Colorado's general manager at the time and executive vice president. His current title is President of Hockey Operations. Roy said he's learned his lesson after what happened with Colorado and Sakic.
"I understand now, better than ever, that you can't be in management and coach a team at the same time. If you're the coach, you coach. If you're the GM, that's what you do."
If a team decides to hire him, Roy, who is 57 years old, may be a competent coach in the NHL due to his experience and increased maturity.
Do you believe Roy will return to the NHL now that he has accepted responsibility for his past oversights?