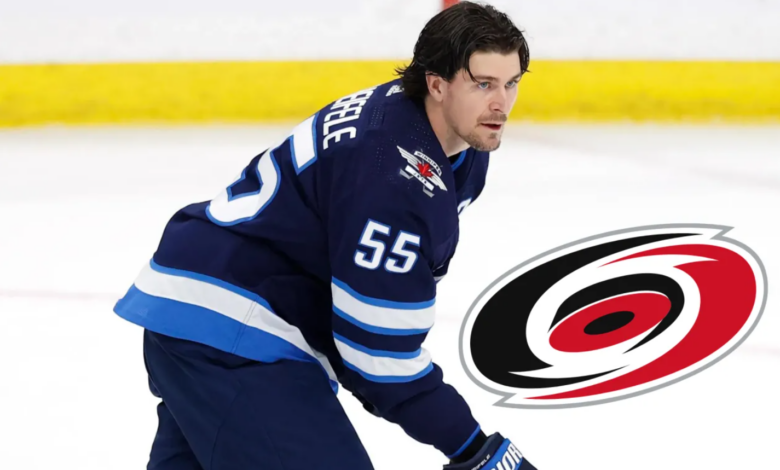 The Winnipeg Jets' offseason is anticipated to be quite active. Several of the team's major talents are said to be moving after a really poor season. Mark Scheifele, one of the Jets' offensive focal points, is one such talent, and the Carolina Hurricanes might be one of the clubs to pounce.
PuckEmpire of Instagram reports that if Scheifele were to enter the trade market, the Hurricanes might be interested in acquiring him, citing Sportsnet as a source.
The Canes would benefit from the move since Scheifele provides them a capable second-line center to play behind Sebastian Aho and would add to an already impressive roster of offensive prowess. The Hurricanes need to make a huge move this offseason to climb over that hump after being swept in the Eastern Conference Finals once more.
The Winnipeg Sun's Scott Billeck recently speculated a potential Scheifele-Canes deal in which Martin Necas, Brett Pesce, or Seth Jarvis, a native of Winnipeg, would be acquired in exchange. If the Jets are entering a rebuilding phase, it might make more sense to deal Scheifele for young assets; in either case, Winnipeg fans can expect a wild offseason.