Featured
Fan Steals Hockey Stick to Attack Player on Bench During Brawl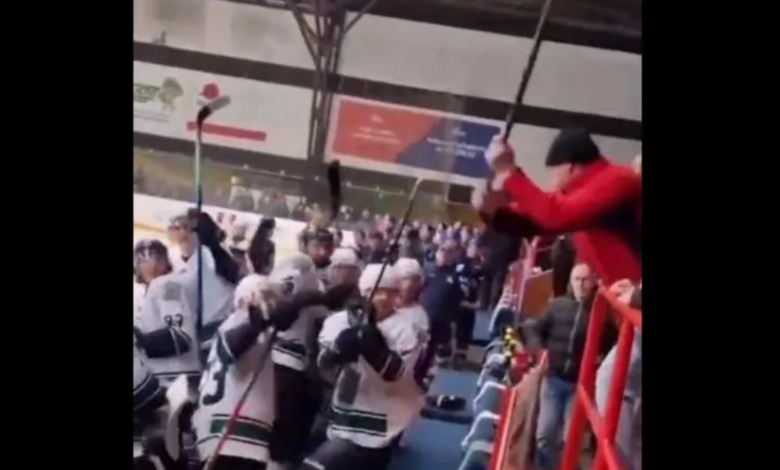 We recently received more evidence of how passionately hockey fans support their sport.
Things became heated during a competitive game in Slovakia when a spectator threw a drink onto the ice and pointed a laser at the goalie.
After being given a penalty, skipper Frantiek Bakrlk lifted his middle finger to the spectators.
Due to this engagement, both teams and some spectators got into a fight, which led to a spectator snatching a stick to hit a player.
Here is a clip of the startling event:
After a fan throws a drink on a player he attacks a fan with a stick until the fan fights back with a stick or his own. pic.twitter.com/rBqeEg8DHV

— Blade of Steel (@BladeOfSteelHky) April 28, 2023
Security personnel led the fan out of the venue following the incident.
We most likely won't ever witness this in the NHL!