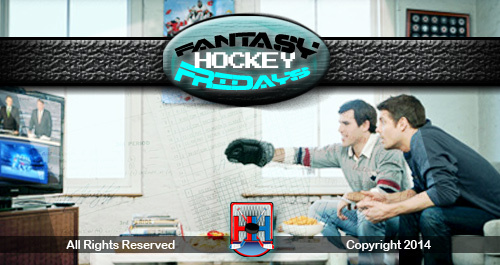 FHF Key
Flash Sale = Players that are on strong hot streaks that you will need to add immediately before they are claimed by another team.
Bargain Bin = Similar to the Flash Sale category, except these players will not be as highly demanded. They will be claimed relatively quickly, but are not completely known to all teams.
Line Scorers = Players that are currently very low in ownership percentage and includes less-skilled players who are currently playing on productive lines, and have proved/might prove worthy of adding. As every studious fantasy owner knows, line combinations are everything.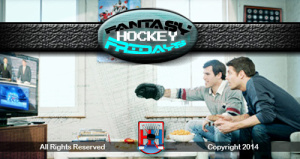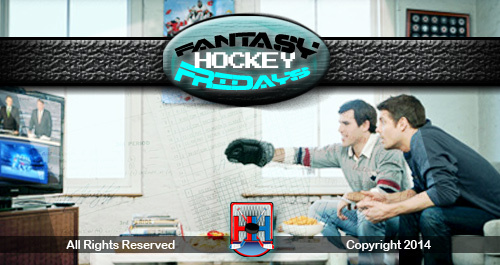 Flash Sale
Mathieu Perreault – C, 33% owned
Goal scorers, get 'em while they're hot. Perreault has been an off-and-on player this season. Goalless in his first 19 games this season, he has turned his year around to score 15 since. Six of those markers have come in his last five games. In that time he also recorded three assists as well. He is shooting the puck a lot more often now, and his points total keeps climbing. He currently has 29 points while lifting his plus-minus in the positives while earning a plus-seven rating during his current point streak.
Petr Mrazek – G, 42% owned
While starting netminder Jimmy Howard is on the sidelines, Mrazek will hold the fort for the Detroit Red Wings. He has started three of Detroit's last four games, with the only exception being the night Howard fell to injury early in the contest against the Washington Capitals. In each of those starts he recorded a win, bringing his record to 7-3-1. He has also bolstered his GAA and SP to 2.13 and .921 respectively. He will get the vast majority, if not all of the starts while Howard is out.
David Perron – LW/RW, 66% owned
Since his trade to Pittsburgh, Perron has recorded four points in four games, while also recording 20 shots and 13 hits. Prior to the trade, he only had 19 points, but now is playing big-time minutes on the top line alongside Sidney Crosby and Chris Kunitz. The trio are also on the top power play unit together.
Michael Hutchinson – G, 58% owned
Perhaps the front-runner for the Calder Trophy, Hutchinson has posted outstanding numbers this season. He is the proud owner of a 12-4-2 record and 2.00 GAA and .931 SP. He has been one of the most consistent netminders in the NHL this season, yet he's only 58% owned in all Yahoo! leagues. Grab him for a save and reliable answer in net.
Carter Hutton – G, 22% owned
With Pekka Rinne out for the next 3-5 weeks, the Nashville net will be run by this guy. His numbers in the limited number of game's he's played haven't been good, but Nashville is still one of the top teams in the NHL this season, and that likely won't change because of one injury. He'll record his first win of the season very soon, as he will be given the majority of the starts.
Mikael Backlund – C, 6% owned
Fresh off abdominal surgery, Backlund has registered four goals and two points in his first four games back. In that span, he also improved his plus-minus from zero to plus-three. He's back centering Calgary's second line with Johnny Gaudreau and David Jones, as well as the first power play unit alongside Gaudreau, Jiri Hudler, Dennis Wideman, and Mark Giordano.
Paul Stastny – C, 64% owned
Stastny has managed to save his lackluster season of late by scoring 11 points in his last ten games, bringing his season total to nine goals and 24 points. He's not on either of St. Louis's top two lines, instead centering their third line between Patrik Berglund and Joakim Lindstrom. However, he also centers their top power play unit alongside David Backes, T.J. Oshie, Alex Steen, and Kevin Shattenkirk.
Devan Dubnyk – G, 30% owned
We will soon see if Dubnyk is a good goalie or not. His entire career has been spent playing for underachieving teams. From 2009-10 to last season he played for the lowly Oilers before being traded to the Predators for Matt Hendricks. He was then traded to the Canadiens, but was only allowed to play for their AHL affiliate. This season he was signed as a free agent by the bottom-feeding Coyotes, and now has landed in Minnesota after yet another trade. His first test resulted in a shutout of the Buffalo Sabres, but that doesn't prove much. It's a great start however. With Darcy Kuemper on IR and Nicklas Backstrom struggling mightily, Dubnyk is Minnesota's only hope to save their season. Only time will tell if he can do just that. This is a potentially high-risk high-reward situation.
Bargain Bin
Mikkel Boedker – LW, 15% owned
Not often do I recommend you add a Coyote to your fantasy roster, but Boedker is making a strong case for himself. With goals in four straight games, he has improved his points total to 28 with four goals and one assist in this span.
David Pastrnak, 18% owned
After scoring 27 points in 24 games with Boston's AHL affiliate, the rookie has earned a permanent call-up with the parent squad. The 18-year old Czech winger has scored four goals in four games since his recent call-up, including two two-goal games. The first saw him go two-for-two (including a power play goal), while the next game saw him shoot the puck seven times, while leading his team to victory both times. He's playing on the top line alongside David Krejci and Milan Lucic. The trio also comprise the second power play unit.
Mike Fisher – C, 14% owned
The veteran center was injured for a large part of this season but has wasted no time making up for lost games. In 11 games since December 22, he has scored six goals and four assists. He is currently riding a four-game point streak. He centers Nashville's second line with Colin Wilson and James Neal on the wings. In addition, he is on the team's top power play unit alongside Filip Forsberg, James Neal, Roman Josi, and Shea Weber.
Ryan Strome – C/RW, 41% owned
The sophomore forward has already improved on his 18-point rookie season with 30 points in 43 games this year. Last game he passed the 100 shot mark and he has an impressive plus-14 rating on the strong Islanders squad. He is currently on New York's second line with Frans Nielsen and Anders Lee to his left. He's also on the second power play unit.
Melker Karlsson – C, 2% owned
The 24-year old undrafted Swedish rookie just had his five-game goal scoring streak snapped on Tuesday, but continues to receive top minutes playing alongside Logan Couture and Joe Pavelski on San Jose's top line. Additionally, he is receiving power play time on the team's second unit with Tomas Hertl and James Sheppard.
Marek Mazanec – G, 2% owned
If Hutton fails in the temporary starting job, Mazanec is right behind him. He is 11-8-3 in the AHL this season and posted a 8-10-4 record with the Preds last season with a 2.80 GAA and .902 SP.
Derek Roy – C, 3% owned
After scoring only ten points in 26 games with the Predators this season, the veteran pivot has found early success with his new team, the Edmonton Oilers. He is tasked with leading the young group's second line with Benoit Pouliot and Nail Yakupov on his left and right respectively. He is also on the second power play unit.
Line Scorers
Patrick Maroon – LW, 3% owned
Team: Anaheim Ducks
Line: 1st
Linemates: Ryan Getzlaf, Corey Perry
Power play unit: 1st (Getzlaf, Perry, Vatanen, Kesler)
Bryan Bickell – LW, 5% owned
Team: Chicago Blackhawks
Line: 2nd
Linemates: Patrick Kane, Brad Richards
Power play unit: 2nd (Saad, Hossa, Richards, Rundblad)
Justin Abdelkader – LW/RW, 32% owned
Team: Detroit Red Wings
Line: 1st
Linemates: Pavel Datsyuk, Henrik Zetterberg
Power play unit: 1st (Nyquist, Zetterberg, Datsyuk, Kronwall)
Jason Zucker – LW, 5% owned
Team: Minnesota Wild
Line: 1st
Linemates: Zach Parise, Mikko Koivu
Power play unit: 2nd (Haula, Coyle, Brodin, Dumba)
Erik Haula – C/LW, 0% owned
Team: Minnesota Wild
Line: 2nd
Linemates: Thomas Vanek, Jason Pominville
Power play unit: 2nd (Zucker, Coyle, Brodin, Dumba)
Craig Smith – C/RW, 23% owned
Team: Nashville Predators
Line: 1st
Linemates: Filip Forsberg, Mike Ribeiro
Power play unit: 2nd (Wilson, Ribeiro, Jones, Ekholm)
Josh Bailey – LW, 1% owned
Team: New York Islanders
Line: 1st
Linemates: John Tavares, Kyle Okposo
Power play unit: 1st (Tavares, Okposo, Nielsen, Boychuk)
Michael Raffl – LW, 2% owned
Team: Philadelphia Flyers
Line: 1st
Linemates: Claude Giroux, Jakub Voracek
Power play unit: N/A
Andre Burakovsky – C/LW, 4% owned
Team: Washington Capitals
Line: 1st
Linemates: Alex Ovechkin, Nicklas Backstrom
Power play unit: 2nd (Kuznetsov, Ward, Carlson, Niskanen)
Line combinations courtesy of DailyFaceoff. Stats courtesy of Yahoo!, Hockeydb, and Hockey-Reference.
Follow me on Twitter @yungspork