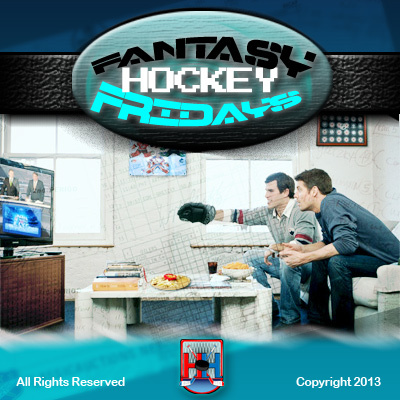 Welcome to Week #2 of Fantasy Hockey Fridays.  If you need fantasy advice, shoot me a tweet @yungspork, and I'll gladly give you my opinion and feedback.
Fantasy Injury Update:
Gabriel Landeskog (Col – F) is still out from the hard hit he took from Brad Stuart of the San Jose Sharks.  Even though he returned later in that game, side-effects of a possible concussion come later.  The Avalanche have not placed Landeskog on Injured Reserve, but he has not played since last weekend.
Derek Roy (Dal – F) was put on injured reserve following the Stars' game on January 24th.  The Dallas Morning News reports that Roy will sit out tomorrow's game.  Be prepared for a return soon.
Ian White (Det – D) is still on the injured list after being cut by Jimmy Howard's skate last week.  The Detroit News reports that White could return to the Red Wings sometime next week.
Jason Spezza (Ott – F) is out.  Yesterday it was reported by the Ottawa Citzen that Jason was diagnosed with a herniated disc.  Surgery is needed, so he will be out for most of the season.  This is unfortunate news for the red-hot Senators.
Sergei Gonchar (Ott – D) is another key leader of the Ottawa Senators that's currently on the sidelines.  He has been out with a lower body injury but is expected to travel with the team tonight, according to the Ottawa Citzen.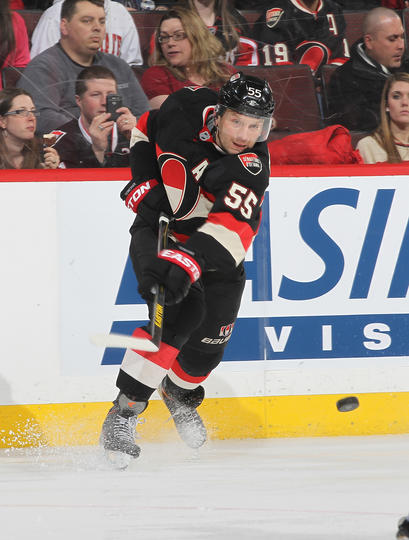 Mike Smith (Pho – G) will return soon for the Phoenix Coyotes after being out with a groin injury.  The Arizona Republic says he's ready to go for tonight.  Smith hasn't been good of late (0-3; .836, 4.62) but his minor-league replacement was the opposite.  Chad Johnson was called up, and he posted a .952 SP and a 0.98 GAA.  He will likely be sent back down soon, with Jason LaBarbera being Smith's backup (although he hasn't been good either: 1-2, .897, 3.26).
Recommendations (based on who's likely available in a standard eight team fantasy league):
Forwards:
Jiri Hudler (Cgy) – Hudler has just returned to the team, and in his first 2 games has already recorded 2 goals and 2 assists.
3rd Line: Jiri Hudler – Matt Stajan – Roman Cervenka; 2nd PP: Jiri Hudler – Lee Stempniak – Curtis Glencross
If Hudler produces at a good pace, he'll likely be promoted to a higher line on a weaker Flames team.
Sam Gagner and Nail Yakupov (Edm)– Right now Gagner is on a 5-game point streak (3G, 3A) and Edmonton is currently first in the Northwest Division.  He scored the overtime game-winner in the 'controversial' Yakupov celebration.  His plus/minus isn't too impressive at -3, but his 5 powerplay points and 8 points in 7 games makes up for that.
Yakupov has 4 goals (2G in last 3 games) and 1 assist so far, including 3 powerplay points.  His work effort every shift is obvious.  There's a good balance of youth and veteran leadership on the team.  Playing with Hemsky will greatly benefit Nail.
The Oilers will surprise a lot of people this season, and Gagner and Yakupov will play a huge part.
2nd Line: Nail Yakupov – Sam Gagner – Ales Hemsky; 1st PP: Ryan Smyth – Sam Gagner – Ales Hemsky
Zack Kassian (Van) – The Vancouver Canucks' tough guy has surprisingly scored 5 goals in 7 games.  He also has 12 penalty minutes so far, along with 19 hits and 15 shots.  He's been really impressive.  The former 4th liner is now playing with Daniel and Henrik Sedin, which is always a good thing.  The top powerplay unit is exactly the same also, and he has recorded 2 powerplay points.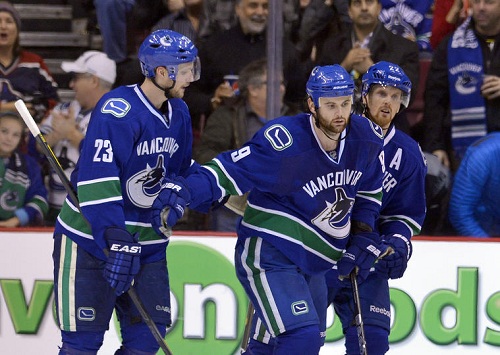 1st Line and 1st PP: Daniel Sedin – Henrik Sedin – Zack Kassian
Defensemen:
Victor Hedman (TB) – If Hedman is still available in your league, pick him up quickly.  He has 2 goals and 2 assists in 6 games, but the most impressive stat is his +8 rating.  He doesn't shoot too much (1.7 shots per game) but his 12 hits aren't too bad.  While Tampa is hot, be sure to play him.
2nd Defense Pairing: Victor Hedman – Sami Salo; 2nd PP: Sami Salo – Victor Hedman
Raphael Diaz (Mtl) – While P.K. Subban was at home thinking the lockout was still effective, Diaz racked up 8 assists for the Montreal Canadiens.  77% of all ESPN leagues realized this and have added him to their roster.  6 of his 8 points came on the powerplay also.
2nd Defense Pairing and 2nd PP: Josh Gorges – Raphael Diaz
Brad Stuart (SJ) – The hard-hitting Shark defenseman can be a very valuable player in a few categories.  He has never been the kind of player to put up points, but he did manage 2 assists in 7 games, while playing for the only undefeated team in the league.  With Patrick Marleau, Joe Thornton, and Joe Pavelski combining for 100 points in the first 7 games, it gave Stuart a +9 rating.  He still hits frequently (ask Gabriel Landeskog), and he gets decent ice time.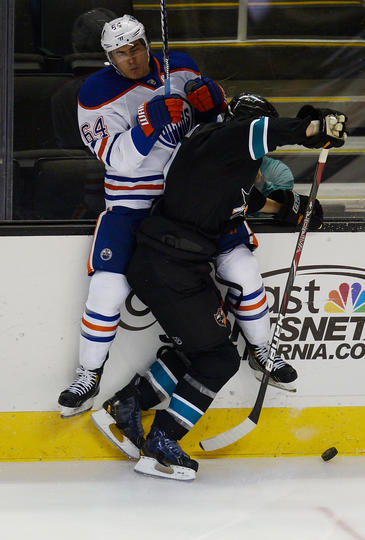 1st Defense Pairing: Marc-Edouard Vlasic – Brad Stuart
Goaltenders:
Tomas Vokoun (Pit) – While Marc-Andre Fleury will always get the majority of the starts, Vokoun is a solid option if Pittsburgh Penguins coach Dan Bylsma ever decides to alternate between the two more often.  (2-1, .940, 1.81 in 3 starts)
Mathieu Garon (TB) – Garon is usually a viable fantasy option every year, but many times Garon is very inconsistent.  You can only base his play on the most recent games.  His most recent game and only start so far ended in a 1 goal-against win (.972, `1.00).  If starter Anders Lindback fails, expect Garon to jump at the chance to be a starter again.
Part 2:
Here are the 12 writers and their initials:
BD – Bob Duggan (Buffalo Sabres)
AC – Alvin Cho (Winnipeg Jets)
AW – Andrew Williams (Carolina Hurricanes)
KC – Kevin Cawthra (Vancouver Canucks)
SA – Steve Auld (Toronto Maple Leafs)
JB – Josh Beneteau (Team Canada/Various NHL news)
IB – Igor Burdetskiy (Founder and Editor-in-Chief of HOHM)
MK – Mike Kluxdal (Minnesota Wild)
DD – Dawson Drolet (Calgary Flames)
KS – Kevin Sporka (Detroit Red Wings)
AB – Adam Bernard (New York Rangers)
KW – Kayla Winsett (Nashville Predators)
HOHM Roster Transactions (in chronological order since last week)
January 25th :
AB – Dropped Jiri Hudler and Added Michael Grabner
1/26:
AB – Dropped Steve Downie (IR) and Added James van Riemsdyk
AC – Dropped Matt Read and Added Brent Burns (IR)
MK – Dropped Jacob Markstrom and Added Dougie Hamilton
AW – Added Steve Sullivan
BD – Dropped Kyle Brodziak and Added Zack Kassian
IB – Dropped Andrej Meszaros (IR) and Added Derek Morris
KS – Dropped Ben Scrivens and Added Anton Khudobin
JB – Dropped Patrik Berglund and Added Pierre-Marc Bouchard
1/27:
SA – Dropped Marcus Johansson and Added Mikkel Boedker
1/28:
IB – Dropped Erik Cole and Added Daniel Winnik
IB – Dropped Derek Morris and Added Sami Salo
IB – Dropped Tyler Kennedy and Added Saku Koivu
MK – Dropped Ray Emery
1/29:
AB – Dropped Derek Roy (IR) and Added Matt Read
AB – Dropped Nick Foligno and Added Antoine Vermette
1/30:
AW – Dropped Max Pacioretty (IR) and Added Patrik Berglund
BD – Added Chad Johnson
1/31:
JB – Dropped Pierre-Marc Bouchard and Added Tyler Kennedy
JB – Dropped Tyler Kennedy
Updated Rosters
Bob Duggan
Steven Stamkos, Jason Spezza, Jordan Eberle, Bobby Ryan, Joe Thornton, Mike Smith, Jaroslav Halak, Alex Burrows, Dany Heatley, Paul Stastny, Justin Williams, Semyon Varlamov, Blake Wheeler, Cody Hodgson, Alex Galchenyuk, Victor Hedman, John Carlson, Travis Hamonic, Brendan Smith, Kyle Brodziak, Raphael Diaz, Zack Kassian, Chad Johnson
Alvin Cho
Evgeni Malkin, Patrick Sharp, Zdeno Chara, Alex Pietrangelo, Ryan Miller, Jamie Benn, Marian Hossa, Ryan Getzlaf, Dan Hamhuis, Miikka Kiprusoff, Milan Michalek, Drew Stafford, Oliver Ekman-Larsson, Ryan McDonagh, Shane Doan, Kyle Okposo, David Desharnais, Matt Read, Brooks Orpik, Brayden Schenn, Brent Burns
Andrew Williams
Claude Giroux, Scott Hartnell, Eric Staal, Gabriel Landeskog, Max Pacioretty, Brian Campbell, Kari Lehtonen, P.A. Parenteau, Ray Whitney, Joni Pitkanen, David Clarkson, Devan Dubnyk, Tyler Ennis, Andrew Ladd, Marek Zidlicky, Dmitry Kulikov, Tomas Plekanec, Brandon Saad, Josh Harding, Adam Larsson, Tyler Myers, Mike Cammalleri, Steve Sullivan, Patrik Berglund
Kevin Cawthra
Sidney Crosby, Phil Kessel, Jimmy Howard, Roberto Luongo, Jarome Iginla, Patrick Marleau, Michael Del Zotto, Joe Pavelski, Matt Duchene, Johan Franzen, Brad Marchand, Danny Briere, Mark Streit, Jason Garrison, Cam Fowler, John-Michael Liles, Sam Gagner, Filip Kuba
Steve Auld
Alex Ovechkin, Corey Perry, Tuukka Rask, Taylor Hall, Ilya Bryzgalov, Nicklas Backstrom (F), Alexander Semin, Dan Boyle, Justin Schultz, Vladimir Tarasenko, Antti Niemi, Teddy Purcell, Alex Goligoski, Chris Stewart, Sheldon Souray, Jakub Voracek, Andy McDonald, Nazem Kadri, Ryan Malone, Colin Greening, Kevin Shattenkirk, Marcus Johansson, Mikkel Boedker
Josh Beneteau
Henrik Lundqvist, Ilya Kovalchuk, Henrik Zetterberg, Kris Letang, Jeff Skinner, Thomas Vanek, Loui Eriksson, Mike Richards, Jason Pominville, Niklas Kronwall, Tobias Enstrom, David Krejci, Jonas Hiller, Tomas Fleischmann, Andrei Markov, Nathan Horton, Damien Brunner, Slava Voynov, Adam Henrique, Jose Theodore, Carl Hagelin, Patrik Berglund, Pierre-Marc Bouchard, Tyler Kennedy
Igor Burdetskiy
Daniel Sedin, Tyler Seguin, Martin St. Louis, Cam Ward, Shea Weber, Brian Elliott, Patrik Elias, Evander Kane, Erik Cole, Michael Ryder, Dennis Wideman, Brent Seabrook, Justin Faulk, Nick Leddy, Evgeni Nabokov, Mikhail Grabovski, David Legwand, Andrej Meszaros, Dustin Penner, Bryan Little, Tyler Kennedy, Fedor Tyutin, Derek Morris, Sami Salo, Daniel Winnik, Saku Koivu
Mike Kluxdal
Zach Parise, Anze Kopitar, Patrick Kane, Pavel Datsyuk, Drew Doughty, Duncan Keith, Mikko Koivu, T.J. Oshie, Jack Johnson, Vincent Lecavalier, Niklas Backstrom, Mikael Granlund, Ryane Clower, Matt Carle, Erik Johnson, Jonathan Huberdeau, Jacob Markstrom, Cal Clutterbuck, Tomas Vokoun, Ray Emery, Dougie Hamilton
Dawson Drolet
John Tavares, Henrik Sedin, Marc-Andre Fleury, Cory Schneider, Brad Richards, Marian Gaborik, Matt Moulson, Patrice Bergeron, Joffrey Lupul, Radim Vrbata, Sven Baertschi, Martin Havlat, Christian Ehrhoff, Mark Giordano, Ryan Whitney, Steve Ott, Ryan O' Reilly, Derek Dorsett, Sergei Bobrovsky, Jay Bouwmeester, Marc-Edouard Vlasic, Mike Kostka
Kevin Sporka
Jonathan Quick, Erik Karlsson, Jonathan Toews, Dustin Brown, Dustin Byfuglien, Ryan Suter, Craig Anderson, Wayne Simmonds, Teemu Selanne, Dion Phaneuf, Chris Kunitz, Daniel Alfredsson, Pascal Dupuis, Kevin Bieksa, Derek Stepan, Jaromir Jagr, Alex Steen, Curtis Glencross, Jordin Tootoo, Ben Scrivens, Travis Zajac, Anton Khudobin
Adam Bernard
Pekka Rinne, James Neal, Milan Lucic, David Backes, Logan Couture, Carey Price, Alexander Edler, Jordan Staal, Keith Yandle, Ryan Callahan, Mike Ribeiro, Mike Green, Jeff Carter, Corey Crawford, Nick Foligno, Dan Girardi, Jiri Hudler, Kyle Turris, Derek Roy, Luke Schenn, Steve Downie, James Wisniewski, Michael Grabner, James van Riemsdyk, Matt Read, Antoine Vermette
Kayla Winsett
Rick Nash, Ryan Nugent-Hopkins, Patric Hornqvist, Nail Yakupov, P.K. Subban, Roman Josi, Braden Holtby, Martin Brodeur, Chris Mason, Valtteri Filppula, Kimmo Timonen, Stephen Weiss, Mike Fisher, Olli Jokinen, Sergei Gonchar, Martin Erat, Ryan Smyth, Anders Lindback, Paul Martin, Sergei Kostitsyn
(Stats used are from Hockeydb.com, ESPN.com, and dailyfaceoff.com)
Follow me on Twitter @yungspork
Love Reading About Hockey?

Subscribe to keep up-to-date with the latest and most interesting hockey news!
| | |
| --- | --- |
| | We hate spam just as much as you |