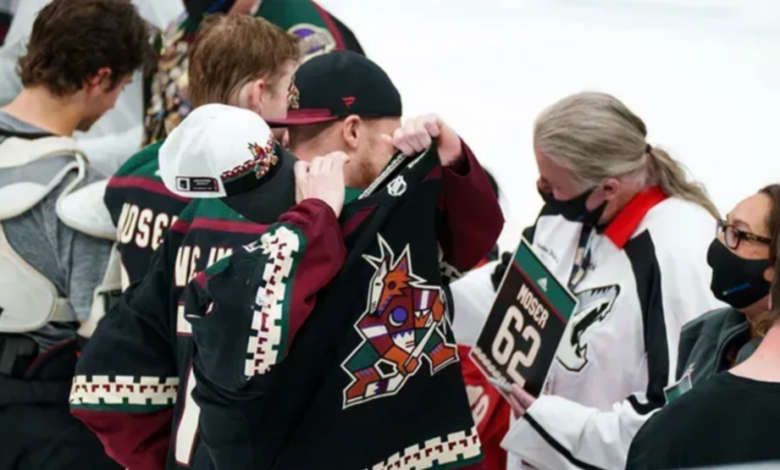 The Tempe City Council will be voting on whether or not to build the proposed Tempe Arena. Which way will they decide?
According to a number of reliable sources, including NHL Insider Frank Seravalli, today is "the biggest day in Coyotes history."
Not hyperbole: Today is the biggest day in #Yotes franchise history.

Tempe voters hold the future of the Coyotes in Arizona in their hands. Some background explaining today's vote, why it matters and what happens win or lose:https://t.co/dic4xT4YWn

— Frank Seravalli (@frank_seravalli) May 16, 2023
The Coyotes will have a place to live for the foreseeable future if their proposal is approved. If not, they must begin to think about moving.
Phoenix, Glendale, and now Tempe have all been the Coyotes' home city during their time in Arizona. If this plan is turned down, the Coyotes will have to find a new home due to the difficulties of doing so in the Grand Canyon State.
On the 32 Thoughts podcast, NHL insider Jeff Marek suggested a few cities Arizona could relocate to.
Friedman on 32TP says IF the arena vote is no in Arizona this week, does the NHL go to Mat Ishbia and say, can we do something here? Yes we have to re-do your arena, but there is big money at the end of it for you. Do we have a partnership here?

— NHL Watcher (@NHL_Watcher) May 15, 2023
The alarming thing is how Marek did not mention any Canadian locations, especially Quebec.
Quebec has been asking for a team ever since the Nordiques left and have proven that they can host a passionate fanbase. With a potential Coyotes relocation, could we see the Nordiques come back to town?