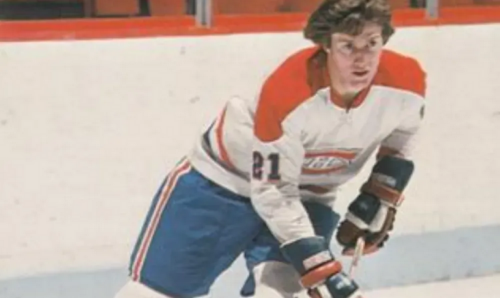 The NHL Alumni Association announced earlier today that former eighth-round draft pick Dave Gardner has passed away.
Dave Gardner played 350 NHL games after being drafted in 1972 for the Montreal Canadiens, St. Louis Blues, California Golden Seals, Cleveland Barons and Philadelphia Flyers. He finished his professional NHL career with 75 goals and 115 assists for a total of 190 points.
Gardner was also a very active member of the hockey community.
The Alumni Association released the following statement:
"The NHL Alumni Association is deeply saddened to learn that Dave Gardner has passed away at the age of 70.

Dave was drafted to the @NHL in 1972 to the @CanadiensMTL, 8th overall. He played 350 games in the league for numerous teams, scoring 190 points.

Hockey has run through the Gardner family as Dave's father, Cal, played in the League, as well as his brother, Paul. His son also played the game over seas.

Dave's kindness never went unnoticed, and for those of us who were lucky enough to know him, will continue to be inspired by him each and every day.

We send our deepest condolences to Dave's family, friends, and former teammates during this difficult time."
The NHL Alumni Association is deeply saddened to learn that Dave Gardner has passed away at the age of 70.

Dave was drafted to the @NHL in 1972 to the @CanadiensMTL, 8th overall. He played 350 games in the league for numerous teams, scoring 190 points.

Hockey has run through… https://t.co/lNNIk6WxQ8 pic.twitter.com/n4YiCCsyKh

— NHL Alumni (@NHLAlumni) March 20, 2023