Featured
Former NHL player and coach, Paul Jerrard, has passed away at the age of 57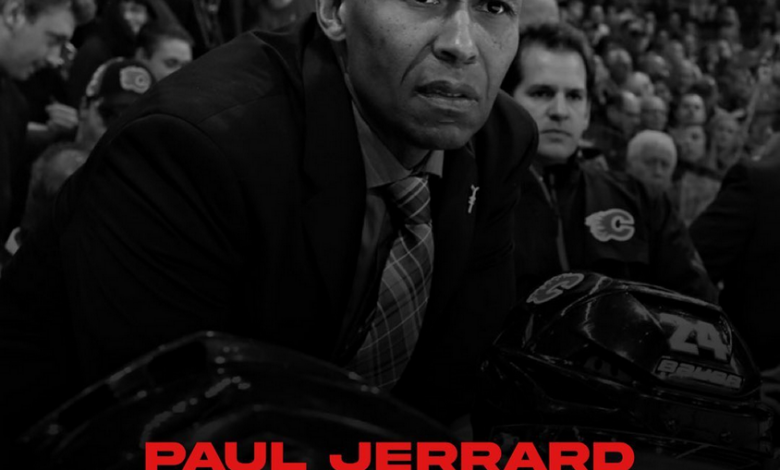 Nebraska-Omaha University announced Thursday the passing of assistant coach Paul Jerrard.
He was 57.
"It is with great sadness that we announce the passing of assistant coach Paul Jerrard," Omaha head coach Mike Gabinet said in a statement. "Paul had been quietly fighting a long-term battle with cancer. Our program will be forever indebted to PJ for his countless positive impact. PJ attacked each day with a team-first attitude, vibrant enthusiasm, and an unmatched willingness to help grow and develop our young men. Knowing PJ first as my coach in pro hockey, and now having had the chance to work alongside him each day, I am beyond grateful for the lessons he shared and the loyal friendship we forged.
"There were no small jobs for PJ, and he never had a bad day, he made the people around him better and we will forever miss his presence in our locker room and lives. He was a man who lived his life with great integrity, class, and the desire to always be the best role-model and citizen he could be. He was my coach, mentor, colleague and, most importantly, friend who will be deeply missed. Our thoughts and prayers are with his wife Cheryl and daughters Catherine and Meaghan."
Jerrard was drafted 173rd overall by the New York Rangers in 1983. He played five games in the NHL, all with the Minnesota North Stars in the 1988-89 season. He was an assistant coach with the Colorado Avalanche in the 2002-03 season, the Dallas Stars from 2011-2013, and the Calgary Flames from 2016-2018.
Jerrard was an integral part of Omaha hockey since May 2018 when he joined the Mavericks. A veteran and titan of the hockey community, Jerrard spent 23 years behind the bench as an assistant coach in the NHL, AHL, and NCAA. His coaching career began exactly where his playing career did. Jerrard joined Laker Superior State for four of the first five seasons of his coaching profession. Before joining the Mavericks, he spent two seasons with the Calgary Flames from 2016 to 2018. Among his other NHL campaigns, Jerrard spent two years with the Dallas Stars and one season with the Colorado Avalanche.
"The UNO community mourns the loss of coach Paul Jerrard," said Omaha vice chancellor and director of athletics Adrian Dowell. "Despite his difficult battle over the past year, he remained remarkably positive, loyal, and always willing to help others, especially the student-athletes under his care. Paul was the ultimate example of a servant leader, and the legacy of his character will live on through his incredible family, our department, and the countless number of student-athletes and coaches he impacted along the way."
A pioneer of the sport as a player and a coach, Jerrard strived to make the game of hockey more inclusive and diverse. To learn more about the impactful work by Jerrard to make hockey more diverse, equitable and inclusive, read a feature story on him from the University of Nebraska Omaha.