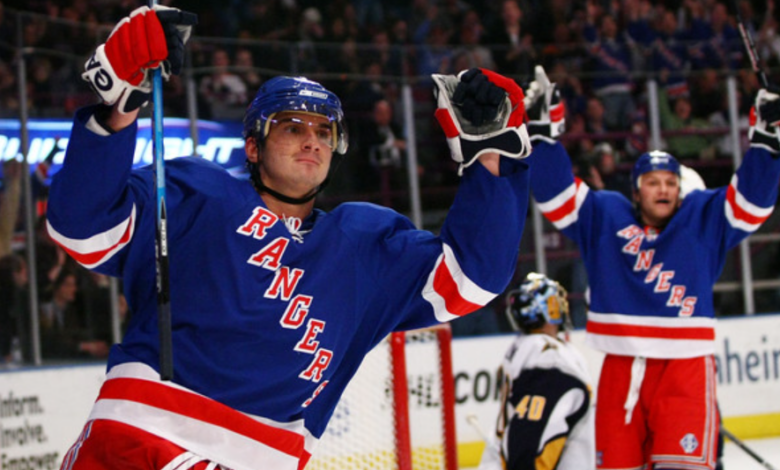 For his hands and talents, Nikolai Zherdev was selected fourth overall in the 2003 NHL Draft. Zherdev only played in the NHL for six seasons, despite having tremendous skill.
He received outstanding acclaim from Mike Richards, who called him the most gifted player he had ever played with. Richards also played with Claude Giroux and Alex Ovechkin.
He experienced other memorable moments like this goal throughout his NHL career:
Nikolai Zherdev at 21 years old. What could have been.#CBJ pic.twitter.com/03USmlXwbA

— 1st Ohio Battery (@1stOhioBattery) May 11, 2020
But he struggled with a negative outlook and a dislike of dealing with authorities. He reportedly dozed off on the bench once, which is odd NHL behavior.
Zherdev also refused to complete the assigned workouts, so head coach Gerard Gallant began fining him $100 for each workout he skipped. In return, Zherdev sent the squad a $3,000 check to cover the cost of the workouts he wouldn't be doing for the upcoming month.
Zherdev was a party animal who consumed a lot of alcohol. Regarding Zherdev's English, Mike Rupp stated what follows:
"The more he drank the better English he spoke"
Zherdev, a fluent English speaker in a drunken state, would pretend to not understand what his coach meant when he told him to do a play he did not want to do.
This is unfortunate given the talent Zherdev had; if only he would take things more seriously, he may still be tearing up the NHL today.
Zherdev, a native of Kyiv, Ukraine, is arguably the greatest hockey player to ever represent his country.