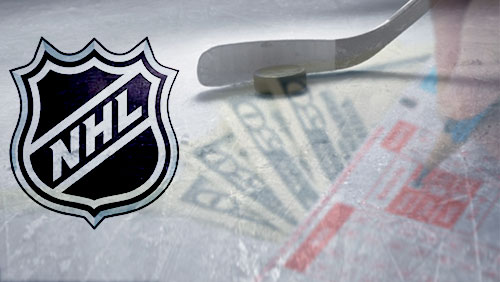 Betting on hockey is a little different compared to wagering on most other sports.
Instead of a spread, betting is usually done only on the moneyline, the "puck line" (a moneyline plus spread combination), or the total (over/under). And due to the lower-scoring nature of hockey (compared to other sports), the odds don't vary that much from game to game. While it's regarded as one of the hardest sports to bet on, if you really know the game you can capitalize on the near-even odds of most hockey lines at a successful rate.
But of course the beauty of sports is just how unpredictable they can be, despite how well you think you know what is going to happen. Such is the case with our list of four hockey games that undoubtedly shocked bettors.
Carolina Hurricanes 9, New York Islanders 0 – April 7, 2009 (NHL Regular Season)
Games near the end of an NHL season between an eliminated team and one that has already qualified for the Stanley Cup playoffs are always interesting from a betting standpoint. It can be common for the better team to rest some players and go in with a mindset of "just don't get hurt" if they don't have anything to play for in terms of seeding. On the other end of the ice, guys on the eliminated team are playing for contracts in the hopes they won't get liquidated to free agency during the off-season.
So even though the 2008-09 Canes were on an 8-game win streak and -320 favorite on the moneyline in their third-to-last game of the regular season, the Isles were still a tempting underdog play for sharp hockey bettors. While a risky bet, the last thing they probably expected was a 9-0 dismantling by Carolina in which they outshot their opponents 57-12 in a game that still in several different places in the Hurricanes/Whalers record book. The game also ended up in the Islander's own record book, as their worst loss in team history.
Team Toews 17, Team Foligno 12 – January 24, 2015 (NHL All-Star Game)
NHL All Star games have historically been high-scoring affairs, with players trying to avoid injury in an exhibition by playing a more free-flowing and less physical type of game. Even though the previous year's NHL ASG had seen a combined 21 goals, the over/under for the 2015 edition played in Columbus, Ohio was set at 18. So if you thought the game would be yet another shootout and bet the over, you were probably happy to look at your online betting account balance by the end of the second period when you saw an 11-8 scoreline.
The game would go on to finish 17-12 in favor of Jonathan Toews' team, setting numerous All-Star game records including most goals by a single team, highest combined scoring total, as well as the amount of second period goals with 11. Team Toews was even listed as a slight underdog ahead of the game, to boot.
With hockey being such a fast paced game, it's no wonder many fans are flocking to the online sportsbooks to raise the excitement even further. With many big names in the gambling world now catering to sports betting, you can even place bets during the match. On we go to our next match..
Winnipeg Jets 9, Philadelphia Flyers 8 – October 27, 2011 (NHL Regular Season)
Hockey over/unders are typically calculated assuming that the average scoreline of an NHL game is 3-2, so around 5 or 5.5. Obviously oddsmakers do this to try and get even money on both sides of the total. So to bet on the moneyline in an NHL game you have to really confident in one of both team's offense (or have a lack of confidence in their defense and/or goalkeeper). It can also be seen a harder bet to make earlier in the season when most teams have yet to gel.
Given all that, bettors probably were extremely surprised when they saw an early season matchup between the Flyers and Jets finish 9-8, the highest scoring NHL game in 15 years. The over was blasted away five minutes into the second as the Jets' lead stretched to 5-1 before the Flyers slowly clawed their way back and eventually led 7-6. The barnstormer of a game that featured a combined 73 shots was sealed at 9-8 with a little over a minute to play by the Jets' Andrew Ladd.
Slovakia 82, Bulgaria 0 – October 10, 2008 (Women's Olympic qualifying)
Many people probably weren't betting on women's Olympic qualifying hockey, but if they were they were probably pleasantly surprised if they bet on the favored Slovakians or on the over. In what is still the highest score ever in a International Ice Hockey Federation (IIHF)-sanctioned game, the Slovaks average a goal every 44 seconds, outshot the Bulgarians 144-0, and scored on 59% of their shots. It wasn't exactly a fluke loss for Bulgaria unfortunately, as they had lost their previous two qualifying games by a combined 71-1.
Slovakia got theirs, however, as in the actual 2010 Winter Olympics they were handed their own record lopsided victory, an 18-0 defeat to Canada which marks the biggest blowout in women's Olympic hockey.
Love Reading About Hockey?

Subscribe to keep up-to-date with the latest and most interesting hockey news!
| | |
| --- | --- |
| | We hate spam just as much as you |