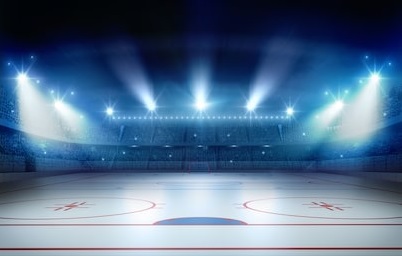 Happy Friday everyone! 
In celebration of another work week coming to an end, I will quickly editorialize the news making waves in the hockey world this week: 
William Nylander re-signs:
After a will-they-won't-they saga lasting what seems like an eternity, and putting the Ross-Rachel arc from Friends to shame, William Nylander was officially confirmed as a member of the Toronto Maple Leafs, signing a 6-year, $41.77 million deal. The Leafs certainly acquired an asset, as Nylander is an undeniable talent, scoring 61 points in his first two seasons (not even during his prime); however, the timing is looking to be a disturbing trend that will look to continue. 
Nylander holding out will inevitably usher in a wave of "me-first" kind of players. It is not the first time that a player has held out for a contract; however, it certainly won't be the last, as Jake Guentzel from the Pittsburgh Penguins has indicated that he would also hold out for a contract that is suited to his "needs." I, too, need north of $30 million dollars, but alas, work is work, and I like food too much to hold out, but I digress. 
It seems like this can be the demise of the bridge deal for impending RFAs, but only time will tell. Join us next week when STATurday breaks down the financial advantages of the bridge deal. 
As a noteworthy addendum, my favorite comment for the day commemorating Willie's signing came from a source that I cannot locate (it was either a tweet or a meme), but it went along the lines of "Nylander's signing will be announced later than a Tom Wilson hit." Kudos for your jokes, unknown buddy! He (or she) wasn't wrong, with the deadline being set at 5:00 PM on December 1, and the paperwork being reportedly submitted at 4:55 PM…  
Speaking of Tom Wilson…
Ryan Reaves of the Vegas Golden Knights has found himself into a bit of hot water recently as a result of a (probably clean, but definitely Tom Wilson-esque) hit on current league villain, Tom Wilson. 
Reaves had a few pictures of Tom Wilson doubled over helmetless on the ice in clear pain while he was escorted off the ice by the official signed as an official piece of memorabilia. All the signed photos were destroyed prior to distribution, though it would probably be one of the coolest (or darkest) items to own to show the league's less than family friendly side (you can probably place it right next to this awful Clint Malarchuk toy). 
In my slightly biased opinion, the hit looked clean. The primary point of contact was the shoulder, and it reasonably after he had possession of the puck. Reaves' skates did not leave the ice when going into the hit and he finished the hit as he had committed to it prior to Tom passing the puck. Tom Wilson was simply not prepared to receive a treatment similar than the one he gives other players on the ice. Put into the context of the game, Reeves himself received a similarly devastating hit from Alex Ovechkin just a period earlier. 
I am of the view that while the memorabilia was likely in bad taste, it would have made for a good spark for a rivalry for a new franchise in need of a common enemy. Also, I'm all for another team giving the Capitals a terrible time, because as George Lucas so eloquently put it:
Welcome, Seattle!
Gary Bettman announced that my OCD will finally be cured in 2020, with the introduction of a 32nd team to bring balance to the conferences. The new franchise will be placed in Seattle, and remains unnamed (and presumably will remain unnamed until after the GM is named and a copyright battle ensues). 
Seattle is the home of grunge, Starbucks, and the Space Needle. Maybe the SuperSonics will return playing a different sport, but knowing the NHLs track record for amazing team names, I'd be willing to go with something vague and uninspiring like the Renegades, thanks, Gary!  
It would be great to see the Seattle Staburckaneers (which is a perfect time to usher in corporate jersey "collaborations"), but we all know how terrible green and black looks on a hockey jersey…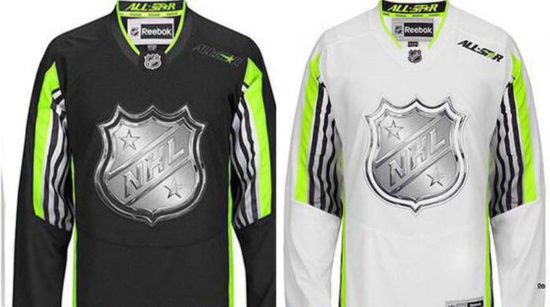 Perhaps their gimmick could be misspelling the players' names on their jerseys like your local baristas, and they can compete for the Stan Cup, even though they clearly pronounced STANLEY. For the last time, Karen, it's P-E-D-R-O, not P-A-D-R-O.  
In all seriousness, congratulations to Seattle for receiving a third professional team to alleviate the loss of the SuperSonics to Oklahoma City. I can't help but to feel for the hockey fans in Quebec longing for a return of the Nordiques, though… Arizona isn't really panning out well, is it? IS IT?  
Shootout Shot Out
In the international front, the IIHF announced that beginning with the 2019 World Championships, the finals will no longer be decided by a shootout. Does that abolish shootouts altogether? Not quite. The new format for IIHF-sanctioned hockey will be as follows: 
Group games will follow the familiar 5-minute 3-on-3 period followed by a shootout; 
Knockout games will go to a 10-minute 3-on-3 overtime, followed by a shootout; 
Gold medal games will go to continuous 3-on-3 overtime. 
Do I love the idea? Absolutely. It will be incredible to see a potential gold medal game between the KHL… err… Russia, and Canada's C-squad go to quadruple overtime and reaching for fourth liners because everyone else is exhausted. Plus, a certain other major international sporting organization could take cues about ending a tournament on a shootout.  
Eagle-eyed readers will notice that it will begin during the World Championships, so the World Juniors coming up in a few weeks could still have a terrible ending. Hopefully it is a more permanent change and not just a pilot project. 
That's that for today! We'll see you back tomorrow for STATurday! 
Love Reading About Hockey?

Subscribe to keep up-to-date with the latest and most interesting hockey news!
| | |
| --- | --- |
| | We hate spam just as much as you |