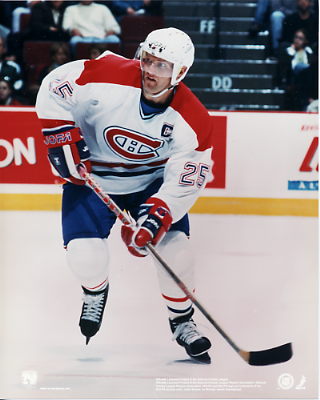 It's becoming a pretty bleak time on the sports calendar without NHL hockey. While the NFL season is gearing up for the playoffs, this Jets fan was forced to check out on the season weeks ago. The Jets organization made its annual switch from "football franchise" to "circus", and that would have normally been my cue to shift my full attention to the whole NHL, beyond the Rangers. Without that option, Prashanth Iyer's "Frozen Memories" got me thinking about my very first NHL game…
My first sporting event was a baseball game. It was a Mets-Reds game at Shea Stadium in 1991 (I'm a Yankees fan, but my parents weren't taking their two kids to the South Bronx in the early 90s). Jose Rijo through a complete-game 2 hit shutout against the Mets. But my first hockey game wouldn't come until 6 years later. Ranger tickets were expensive and hard to come by in the 90s. I had been to a Rangers open practice in 1994, but that was my only in-person hockey experience until March 19, 1997. The phone rang around mid-afternoon. It was my Aunt asking my Mom if my Uncle could take me to the Rangers game with my two cousins that night. The next thing I knew, I was in the back of my Uncle's car going over the Brooklyn Bridge for Rangers-Canadians. Even at the age of 14, I got a little extra buzz out of going to an Original 6 match-up.
Water doesn't really have a smell. But when it's frozen, in rink form, and inside an arena, it does. I vividly remember walking in to Madison Square Garden, smelling the freshly zambonied ice and seeing both teams skate around for warm-ups. I was in awe. Right in front of me were guys like Messier, Leetch, Graves, Kovalev, Beukeboom, Richter, Robitaille. While Brian Leetch is my favorite player of all time from any sport, the thing that had me most excited was getting to see The Great One. I never got to see Michael Jordan play, but I got to see the greatest hockey player of all time play on my team.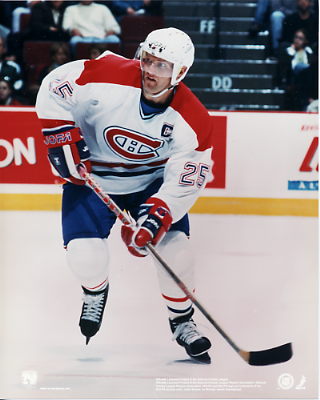 The Rangers would go on to lose that night 5-4. Vincent Damphousse was the key player for the Habs with a goal and two assists. Nobody wants to see their team lose, but I walked out of MSG about as happy as could be. A slap shot was deflected in to the seats and the puck whizzed by pretty close to my seat (these were the days before mandatory nets behind the ends of the rink). Leetch scored a goal, Gretzky lit the lamp, and I got to see Messier and Gretzky skate on a line together. While I couldn't fully appreciate two legends skating on a line together at the age of 14 (and something that was common place for Oilers fans in the early-mid 80s), I'm very grateful now that I can say I saw two of the best play together on my team.
All of us hockey fans have an experience like this. As we embark on the NHL missing an entire season for the 2nd time in 8 years, it's good to remember days like this. Without our personal Frozen Memories, it would be too easy to walk away from a league that has forsaken it's fan-base in a revenue-sharing pissing contest. On that note, Happy Holidays!