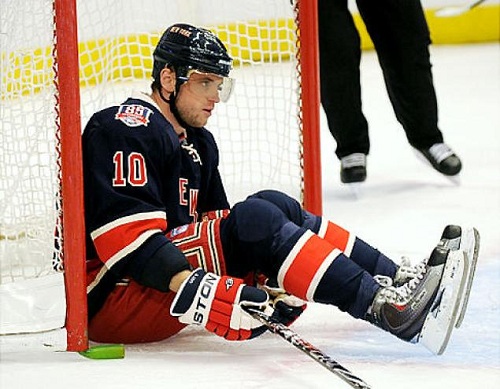 Coming in to the 2013 NHL Trade Deadline, it seemed as if the New York Rangers had made their big move of the trade deadline. They acquired Ryane Clowe from San Jose to add some needed grittines to their line-up. The Blueshirts could have used another depth defenseman, but no other major ripples were expected for the roster. That all changed a short time before the 3PM Eastern deadline. Marian Gaborik, the Rangers big acquisition from four years ago, was on his way to Columbus (along with prospects Steven Delisle & Blake Partlett). In return, the Rangers received center Derick Brassard, winger Derek Dorsett, and defenseman John Moore.
There were mixed feelings among the Garden Faithful on this deal. On the surface, it was easy to see why some fans had felt like GM Glen Sather had lost his mind. Gaborik had two 40-goal seasons for the Rangers, and the team's lack of conistent goal scoring has been an issue for awhile. Coming back to New York were three guys that most Ranger fans knew little about. Here's a brief summary of what the Blueshirts got for the Slovakian Sniper: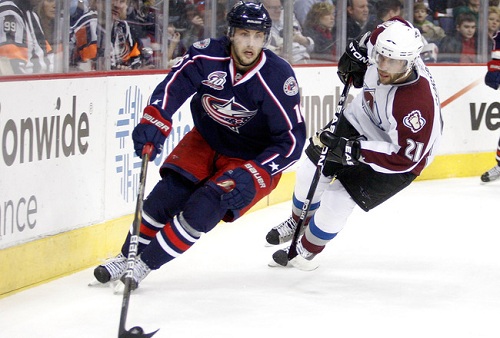 C Derick Brassard – The 6th overall pick in the 2006 NHL Entry Draft had his first full season in the NHL in 2009-10. This year, he had seven goals and eleven assists in 34 games. In the three full season prior, the 25 year-old has averaged 13 goals and 28 assists. He's also strong in the face-off circle. He is signed through 2013-14 at $3.2 million per season.
RW Derek Dorsett – Dorsett was a 7th round pick the same year Brassard was taken by Columbus. Not known for his offense (he's cracked the 20-point barrier once in his career), he provides plenty of tougness. He's had seasons of 235 penalty minutes (2011-12) and 184 penalty minutes (2010-11). Unfortunately, he won't be making his Rangers debut until next season, since he's out for the year with a broken clavacle. He is signed through 2014-15 at $1.63 million per season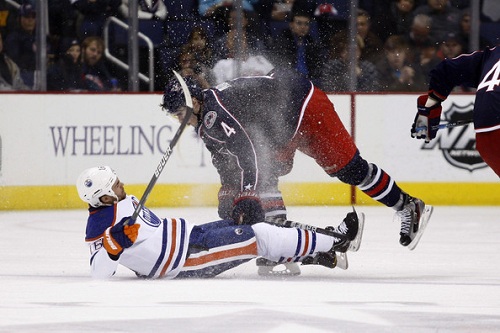 D John Moore – The 22 year-old defenseman was the 21st overall selection by Columbus in the 2009 Draft. He's still a raw talent (2 goals, 5 assists, and a plus/minus of -23 in his first full season last year), but he brings some size to the blueline at 6′ 2″. He's on his entry level deal, and signed through next season at $965,000.
Moving out someone with the offensive talents of a Marian Gaborik is never an easy move. But Gaborik wasn't having the best of seasons. He tallied nine goals and ten assists in 35 games for New York. If you look closer, all of those points came in twelve total games. Someone who is being leaned on to be a top offensive producer can't be absent from the scoresheet in two-thirds of the season. Another thing to factor in is that D Ryan McDonagh, C Derek Stepan, and W Carl Hagelin are all restricted free-agents at the end of the season. They all deserve raises, and are a big part of the core of this Rangers squad. Getting Gaborik's $7.5 million off their cap for next season should help with that.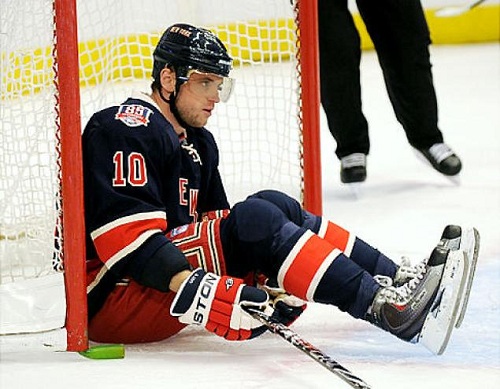 Last season, the Rangers captured the #1 seed in the East with a team that was tough, brought the lunch-pail every night, and counted on Gaborik to be their top scorer. Their knock was that they had no true top line to send out there to produce. This season, they had the top line with Rick Nash, Stepan & Hagelin, but couldn't seem to get any consistency on the second, third and fourth lines. With the moves the Rangers have made the past couple of days, they've moved back to being a gritty team with depth. The only difference is Nash will be counted on to be their top producer instead of Gaborik. With the well-documented inconsistency of Gabby, I'll take the new version of last year's team.
The newest Rangers had a big impact in their first game. Kaitlin Sullivan will get you caught up on that later today.