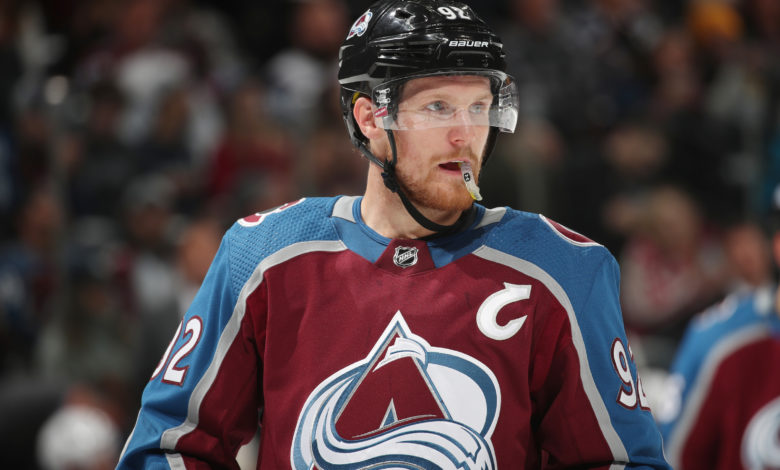 It's no secret anymore that Gabriel Landeskog and the Avalanche aren't close to a new contract, the Avs captain has admitted that he's "disappointed" it's gotten this far. From what he told The Athletic's Peter Baugh, it sounds like Landeskog is coming to grips with the possibility of leaving the Avalanche to hit the free-agent market.
The 28-year-old forward can become an unrestricted free agent for the first time July 28 and wants to stay with Colorado, who selected him with the No. 2 pick in the 2011 NHL Draft
The Avalanche captain said he would have liked his contract "to be done eight months ago, 10 months ago."
"The uncertainty is something I've never dealt with," Landeskog said. "I've always known that come September, October, I'm going to pull on that Avs jersey.
"I can't help but be honest with you that I'm a little bit disappointed that it's gotten this far and it's had to come to this point."
Landeskog scored 52 points (20 goals, 32 assists) in 54 games this season for the Avalanche, who won the Presidents' Trophy for the best record in the NHL regular season (39-13-4). He then scored 13 points (four goals, nine assists) in 10 games in the Stanley Cup Playoffs, when Colorado was eliminated in six games by the Vegas Golden Knights in the second round.
Named captain on Sept. 4, 2012, Landeskog has scored 512 points (218 goals, 294 assists) in 687 regular-season games, and 45 points (16 goals, 29 assists) in 49 playoff games.
"We'll see what happens," he said. "I'm still hopeful that we can agree on something and come to terms."
However, the St. Louis Blues are preparing to give a "full pitch effort" to sign Gabriel Landeskog if he hits free agency later this month as reported by NHL.com's Lou Korac.
Free agency is 2+ weeks away and one of the coveted players will be Gabriel Landeskog. I'm told #stlblues will apply "a full pitch effort" for #avs captain if he hits the open market. The feeling is he'd be a great fit as LW linemate with pal Ryan O'Reilly and David Perron.

— Lou Korac (@lkorac10) July 12, 2021
Avalanche forwards Brandon Saad and Pierre-Edouard Bellemare, and goalie Philipp Grubauer are each set to become an unrestricted free agent. Defenseman Cale Makar, who won the Calder Trophy voted as the NHL rookie of the year last season and a finalist for the Norris Trophy as the top defenseman this season, can become a restricted free agent.