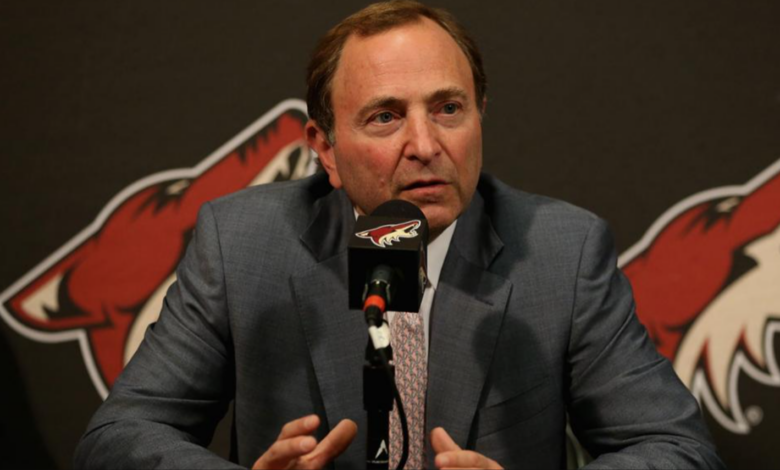 The hockey world was set on fire following last night's announcement that the Coyotes arena proposals had been rejected.
The NHL commissioner, Gary Bettman, is among those most involved in trying to contain the repercussions.
Since he was appointed NHL commissioner thirty years ago, Bettmans has devoted most of his time to the Coyotes. So much so that Bettman decided to bail out the Coyotes rather than the Atlanta Thrashers, a decision that now seems to have been a mistake.
Last night, Bettman issued a statement regarding the Coyotes' future:
Statement from NHL Commissioner Gary Bettman regarding the results of the arena vote in Tempe, Arizona. pic.twitter.com/MVL3AUWP7R

— NHL Public Relations (@PR_NHL) May 17, 2023
Exploring options implies that the Coyotes currently have little stability and are looking to relocate. Given that the Coyotes have so far failed to make a name for themselves in Phoenix, Glendale, and now Tempe, it is improbable that this transfer is taking place in Arizona.
Houston, Salt Lake City, Sacramento, Kansas City, Quebec City, and Halifax are just a few of the top cities.
It will hopefully be a better future than the one in Arizona, wherever the NHL decides to move the Coyotes.