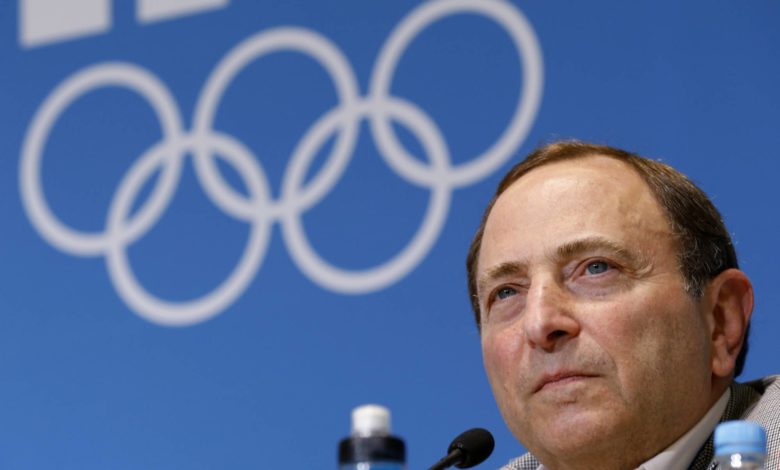 NHL commissioner Gary Bettman still isn't sure if the league will have players attend the next Winter Olympic Games in 2022. Bettman pointed to safety concerns, as well as a tight time frame, as reasons that the league is still hesitant to send its players to Beijing next winter.
"We have real concerns about whether or not it's sensible to be participating," Bettman told the Associated Press on Monday night. "We're already past the time that we hoped this would be resolved. We'll deal with it, just as we've managed to be agile and flexible over the last 15 months. But we're getting to be on a rather short time frame now because this can't go on indefinitely."
Regardless of the NHL's participation in the Games, the league is releasing its schedule for next season before the 2021 draft on July 23. If players will be allowed to play in the 2022 Olympics, the NHL will need include some sort of break — that would last multiple weeks — in action on their schedule.
Outside of the scheduling, "outstanding issues" between both sides "include health questions regarding the coronavirus pandemic, and including COVID-19-related insurance issues," according to the Associated Press.
NHL deputy commissioner Bill Daly echoed what Bettman said about the situation.
"There's a lot of uncertainty and unknowns that we're trying to grapple with, and that takes time," Daly said.
What does the IIHF think of the NHL partaking in the Olympics?
International Ice Hockey Federation president Rene Fasel told The Associated Press he hoped a resolution can be reached with the NHL and its players to compete in Beijing. He said the NHL currently has two schedules in place for next season, one featuring an Olympic break and another one not.
"Things are going back and forth, but no stress. We'll see," Fasel said by phone. "I cannot speak for the NHL and I just hope they will say they will come. That's it."
How about Professional Women's hockey?
Bettman confirmed the economic hit the NHL sustained as a result of the pandemic has led to the league altering its approach toward supporting a women's professional hockey league in North America. Bettman urged the National Women's Hockey League and Professional Women's Hockey Players' Association to bridge their differences first.
"If you're going to make a go of a new league, you've got to have all ducks in a row," Bettman said. "And our hope is the women's professional landscape can be more unified going forward."
That's a switch from Bettman's previous stance in which he said the NHL would only step in to support a pro women's league should the two entities — the NWHL and now-defunct Canadian Women's Hockey League — step aside.
Bettman said the NHL has "been a little distracted" over the past 15 months, in referring to the scheduling and economic challenges raised by the pandemic.
"We are extraordinarily supportive of women's hockey going forward," Bettman said. "And at the right time and under the right circumstances we see a role for us to the extent we're invited.
The NHL skipped the 2018 Winter Olympics in South Korea, but had participated in five consecutive Olympics prior to that.
Love Reading About Hockey?

Subscribe to keep up-to-date with the latest and most interesting hockey news!
| | |
| --- | --- |
| | We hate spam just as much as you |