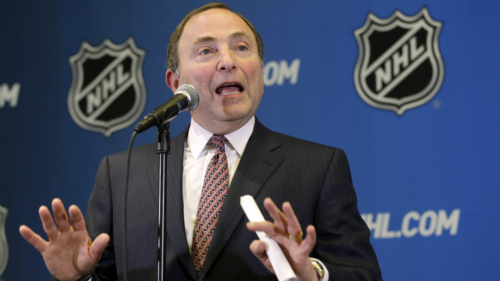 The NHL has long struggled to grow the game of hockey and attract new fans. It appears that NHL Commissioner Gary Bettman has devised his own solution to the league's marketing problems.
According to a recent report by NHL insider Darren Dreger, the league is looking for new ways to market the NHL to the public next season. One suggestion is to have all 32 teams play on the same day, resulting in a total of 16 games played in one day.
Dreger on Insider Trading says the NHL may be looking at new ways to market the game next year, one idea is to have a weekday where all 32 teams play, targeting early in the season for this.

— NHL Watcher (@NHL_Watcher) March 28, 2023
This could lead to some interesting scheduling conflicts, as many fans may miss out on watching games they wanted to see in favor of another. Another idea is for the NHL to use rivalry games as the main marketing pieces throughout the day. Let's hope Bettman understands what he's doing.