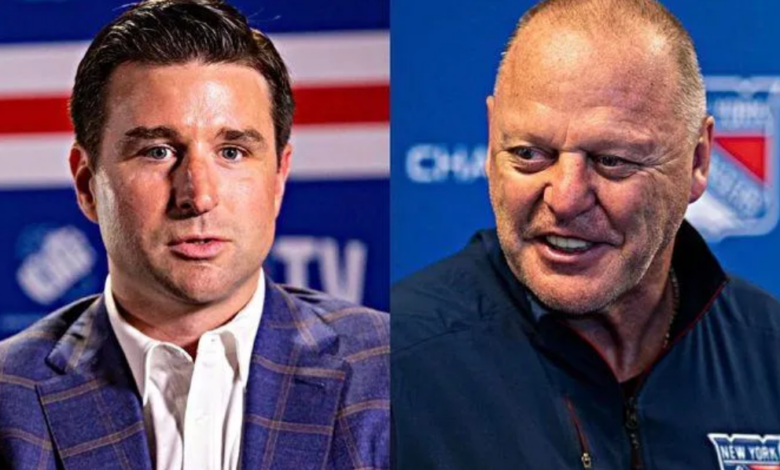 Only one person should really be held to blame for the disappointing first-round playoff exit of the 2022–23 New York Rangers given the roster Chris Drury put together.
Coach Gallant is the person in charge. Because he has been moving around the league for some time, if he is fired once more, it might be a sign of something more serious. He has led 3 various teams since 2014. Even though he achieved success during the regular season and in the playoffs, he failed to live up to expectations afterward, which led to his dismissal.
In comparison, Jon Cooper has been the head coach of the Tampa Bay Lightning since 2013. Although he has experienced ups and downs and even a change in management, his overall consistency has allowed him to maintain his position. And, of course, two Stanley Cups. However, even that took him seven years.
According to Frank Seravalli of the Daily Faceoff, a coaching switch might be necessary.
Apparently the cause of this rumor is an animated argument Chris Drury and Gerrard Gallant had after Game 4.
"The Athletic can confirm a report from Sportsnet's Elliotte Friedman that Gallant and GM Chris Drury got heated after the Game 4 loss to the Devils" #NYR This one is a must read. https://t.co/GhU8LKCAeQ

— David 🏒 (@DaveyUpper) May 4, 2023
After going through David Quinn for 2 years during their retool, the Rangers might be going through another coach for 2 years. If they want to win the Stanley Cup, they can't keep replacing coaches. Joel Quenneville might be the next option if the NHL lets him.