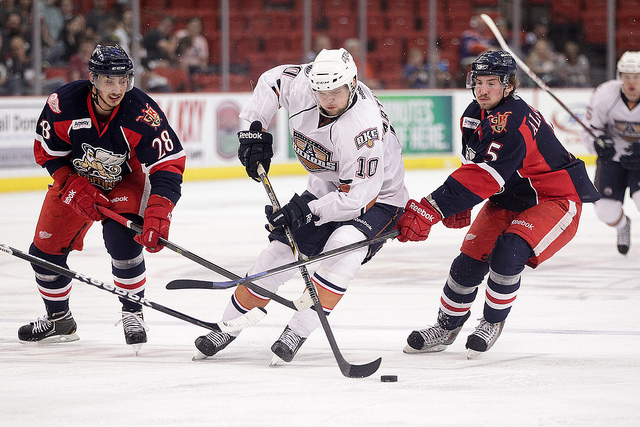 The Griffins and Barons are set to square off tonight in Grand Rapids for Game 6 of the Western Conference Finals. Grand Rapids currently leads the series 3-2 and has the opportunity to clinch their first Calder Cup Finals berth in team history.
The team was founded in 1996 as part of the now-defunct International Hockey League. They were the last team to be founded and were only able to play five seasons in the IHL before the league dissolved.
Grand Rapids was absorbed into the American Hockey League in 2001, but has never appeared in the Calder Cup Finals (but they did play in the Turner Cup Finals in the 1999-2000 IHL season, losing the series 4-2 against the Chicago Wolves). That could all change tonight.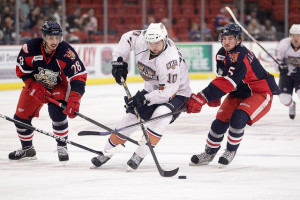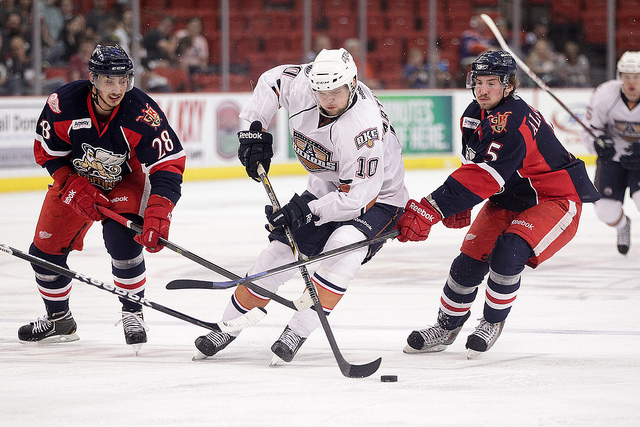 Goaltender Petr Mrazek currently has a shutout streak of 163.23 minutes. The last goal he allowed was back in the first period of Game 3. He has stopped 101 consecutive shots. His playoff save-percentage has improved to .927, and his goals-against average is now 1.95.
The Griffins' top line once again consists of Gustav Nyquist, Joakim Andersson, and Tomas Tatar, one of the most dominant lines in the AHL this season.
Quick Recap of Game 5:
After a scoreless first period, Griffins forward Tomas Jurco scored the game's first goal 35:13 in. Mitch Callahan scored a short-handed goal with 2:48 to play in the second period with the help of Andersson and Brennan Evans. In the same period, Tatar scored a powerplay goal from Andersson and Billins with 33 seconds remaining in the stanza. This goal would be the last one scored in the game, with Mrazek keeping the lead safely intact.
Tonight's Game 6 will be held at 7:00 ET at Van Andel Arena in Grand Rapids.
Follow me on Twitter @yungspork