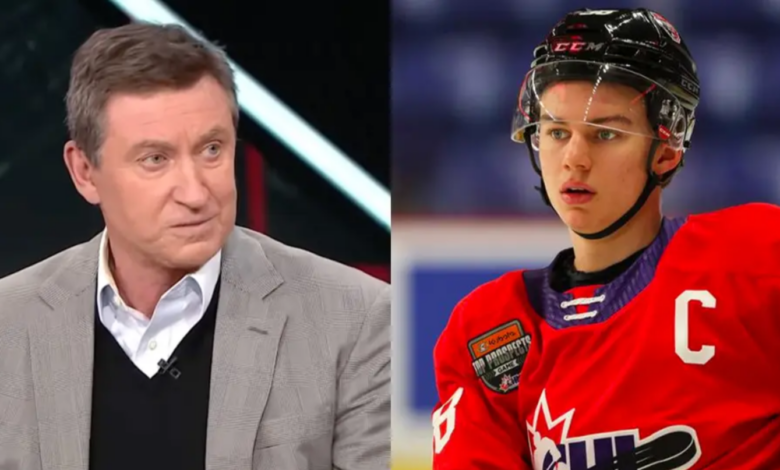 The 2023 Draft Lottery, better known as the Connor Bedard sweepstakes, was won by the Chicago Blackhawks on Monday night. With chances of 11.5%, Chicago had the third-best chance of selecting first overall this year and won.
And so, fans got mad – not only with the usual "this crap is rigged" – but also with the fact that it looks like Chicago is rewarded for its bad behaviour when we think of what happened its handling of former player Kyle Beach's sexual assault accusations against a former team coach. The Hawks faced criticism for not having to forfeit their first draft pick when other teams — such as the Arizona Coyotes and the New Jersey Devils — faced that penalty in the past.
As a result of the comments and posts made by fans, CBC ran a piece headlined "Should Chicago's NHL team have first draft pick after its handling of sex assault scandal?" In which its author Nick Logan reminds readers how Wayne Gretzky indicated parents should be concerned about their young boys' safety if they were selected by Chicago last year when the scandal was revealed.
In addition, Beach's lawyer Susan Loggans offered the following statement on the Blackhawks winning the draft lottery:
"Everybody is so upset with what happened with the Kyle Beach case and they feel like there needs to be something that actually hurts the team rather than just paying what seems like an insignificant sum of money," she said.
When Chicago chooses Bedard first on June 28, it won't come as a surprise. After amassing 43 goals and 84 points in 36 games for West Van Academy Prep's U18 squad, finishing first in the CSSHL in scoring and winning MVP honors at the age of 14, he was the first player to achieve exceptional status in the WHL. He excelled at the World Junior Championship as well, earning MVP honors as the youngest player ever after leading all players with 23 points.
The only unexpected outcome would be if Bedard or his parents opposed him joining the Hawks. That would be interesting.