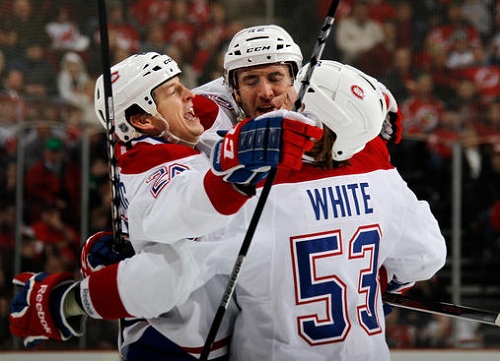 The Montreal Canadiens continued to roll on Saturday when they beat the New Jersey Devils 2-1. Colby Armstrong and Tomas Plekanec scored for the Habs, with Carey Price making 32 saves for his 15th win of the season. The win helped the Habs keep pace with the Boston Bruins and Pittsburgh Penguins. With 42 points and a game in hand, the Habs are in first place in the Eastern Conference after 28 games.
Jarred Tinordi, the Habs' first round pick in 2010, played his first NHL game against the Devils. And he picked up his first career point, an assist on Plekanec's goal.
"It feels good, it was kind of a lucky shot," Tinordi said. "It was a nice tip by Plekanec and I'll take it."
Armstrong's goal was his first one with Montreal since coming over from the Toronto Maple Leafs over the summer. Although he wasn't brought in for his offence, if he is able to chip in every once in a while is an added bonus for the Habs.
"I had quite a few chances early in the season," Armstrong said. "It felt good to get one and help our team out."
Price's only goal against came on the powerplay, when Peter Harrold walked in and fired a shot past him. Price got a piece of it but not enough and the game was tied half way through the second. But he held his ground and shut the door in the third to secure the win.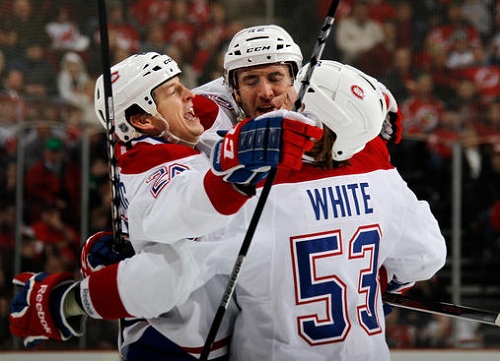 "They pressed us at the end and they got a couple opportunities," Price said. "Our guys battled hard all night."
After the game, Price praised his team for their impressive winning streak.
"We've been working hard, every one has been doing the job," Price said. "And we've been reaping the benefits."
The Habs continue with their relaxed schedule with two more days off. Their next game is Tuesday when the Buffalo Sabres come to the Bell Centre.