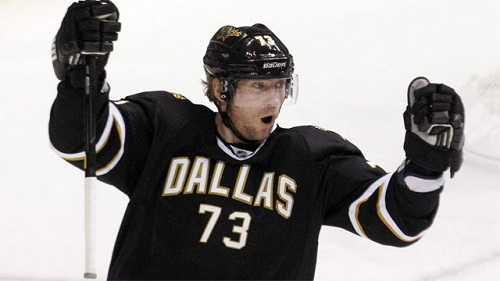 The Eastern Conference leading Montreal Canadiens brought back a familiar face Tuesday night when they traded for Michael Ryder from the Dallas Stars. Heading to Texas will be Erik Cole while Montreal also gets a third round pick in the June draft.
Ryder, 32, was the Habs eighth round pick, 216th overall in 1998. He started his career in 2003 and played in Montreal until the end of the 2008 season before singing as a free agent with the Boston Bruins. In those 314 games he tallied 99 goals and 108 assists for 207 points.
While a member of the Bruins, Ryder won the Cup in 2011. After that season, he left Boston as a free agent and signed with the Stars. In 235 games with Boston he had 63 goals and 64 assists for 127 points.
Last season in Dallas, Ryder played all 82 games and picked up 35 goals and 27 assists. This season he already has six goals and eight assists, including three assists in his last game with Dallas, a 5-4 loss to the Nashville Predators on Monday.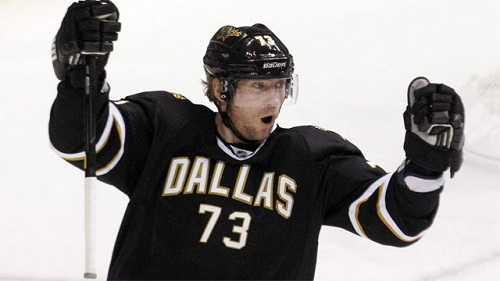 Cole, 34, joined the Habs as a free agent in 2011. He had 35 goals last season with 26 assists. So far this season he has three goals and three assists in 19 games.
This is an odd trade for Montreal, who have been known in recent years to be a small team. Cole is known as a power forward who uses his 6'2 frame to push his way to the net. At only 6'0, Ryder is more of a skating forward who can shoot, but not necessarily power his way to the goal.
Still, they are adding an experienced but slightly younger forward and a third round pick for a player that has not produced this season. It will turn out to be a good trade and Ryder will continue to produce with Tomas Plekanec, just like old times.
"Ryder is going to help our PP. He's a sniper, he won the Stanley Cup in Boston," said Habs GM Marc Bergevin. "And he understands the market in Montreal."
Bergevin also said there was "a good possibility" that Ryder will be in the lineup Wednesday when the Habs visit the Toronto Maple Leafs.
In other news, the Habs announced that forward Rene Bourque has a concussion and is out indefinitely. Neither the team or Bourque himself know when the injury occurred exactly, but it is a tough loss as Bourque was starting to find his scoring touch again.