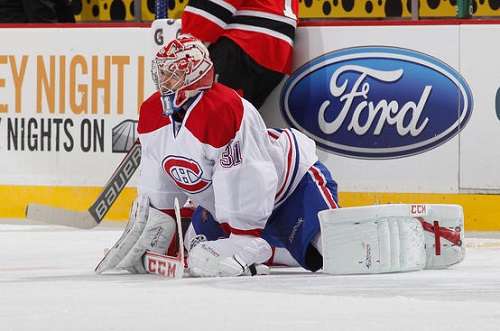 The Montreal Canadiens continued their recent struggles Tuesday night with another loss, this time 3-2 to the New Jersey Devils. The Habs, still tied for the Northeast division lead with the Boston Bruins at 59 points, have only won one game in their last six. Max Pacioretty and Lars Eller scored for the Habs, after three goals had already beaten Carey Price.
"I thought we played a really strong game," Price said. "Obviously we didn't get the start we wanted and that was the difference."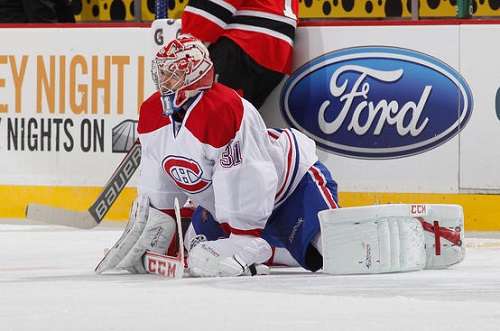 Price made 21 saves in the loss, including 10 in the first period. But he also gave up two goals in the first and another early in the second, putting the Habs down by three 24 minutes into the game.
"We came out slow again and our first period wasn't that good," captain Brian Gionta said. "I thought we approved a bit in the second and third but we dug ourselves too big of a hole."
Price didn't want to be to critical of the Habs' recent play.
"Their having a couple breakdowns and teams are capitalizing," he said. "That's all I can say about that."
Forward Rene Bourque gave a more critical view on the team.
"We got to want that puck and right now we aren't getting back enough," he said. "Right now we're out of position, we're hesitating and it's not going our way."
The Habs have two games left this season to fix what is broken. They are traveling to Manitoba to face the desperate Winnipeg Jets on Thursday before finishing the season against their potential first round matchup, the Toronto Maple Leafs.