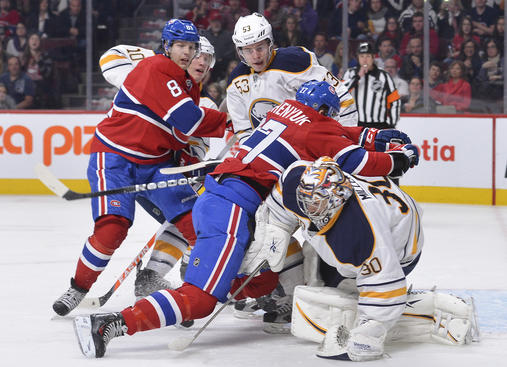 For only the second time in their past 20 games, the Montreal Canadiens failed to get a point in a game when they lost 2-1 to the Buffalo Sabres Saturday night. Thomas Vanek scored twice for the Sabres while Michael Ryder scored for Montreal. Carey Price made 16 saves in the loss, while Ryan Miller had to make 38 saves to win. Montreal still leads the Northeast division after the Boston Bruins lost too, but the battle will continue to heat up as the trade deadline approaches.
This was the second time in five days that Buffalo beat Montreal after a 3-2 overtime win on Tuesday. In both games, the Habs dominated Buffalo, out shooting them 73- 32 between the two games. But Montreal was only able to nab a single point.
"I thought we played a solid game and the guys were ready to play," said head coach Michel Therrien. " I liked our intensity, but the result was not on our side tonight."
After a scoreless first period, Buffalo opened the scoring with a five-on-three powerplay goal. Vanek tipped a Christian Ehrhoff point shot past Price.
"Those are the things that happen throughout the course of the game that our out of our control," said Josh Gorges. "We aren't going to make excuses and if that's the call we have to go out there and kill the five-on-three."
Vanek potted his second goal late in that period and the Habs headed to the intermission down 2-0.
"That late goal kind of killed our momentum," Brian Gionta said. "It's tough. We had good sustained pressure but got away from that late in the second period."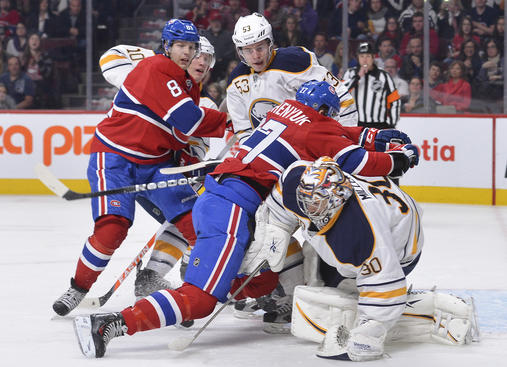 Ryder would get his goal halfway through the third, on a powerplay tip from an Andrei Markov shot. But that was the only shot to get past Miller.
"You have to give their goalie credit. Ryan played really well tonight," Price said. "We had a lot of opportunities but the puck was just out of reach on a lot of opportunities."
"It was one of those games where you play well and you don't win," said Ryder. "We have to build off the good things we did and move onto the next game."
That next game is Tuesday March 27 when the Habs travel to Pennsylvania to take on Sidney Crosby and the Pittsburgh Penguins.