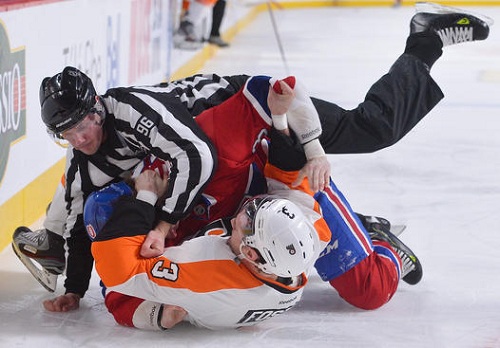 Ryan White of the Montreal Canadiens has been suspended five games by the NHL after he was given a match penalty in Monday's game against the Philadelphia Flyers. White missed his check on Kent Huskins and hit him in the head with his shoulder, giving Huskins a concussion.
In a video released by the NHL, Brendan Shanahan said that White could have hit Huskins legally but he did not.
"If White wants to finish this check, he needs to take a different angle and hit Huskins more through the body," Shanahan said. "Instead, he overshoots Huskins and drives up through the hit with significant force, picking Huskins' head and causing an injury."
This is White's first suspension of his NHL career, spanning 88 games. So far this season, White has played in 25 games for the Habs, picking up one goal and 67 penalty minutes. His last game before Monday was on April 6.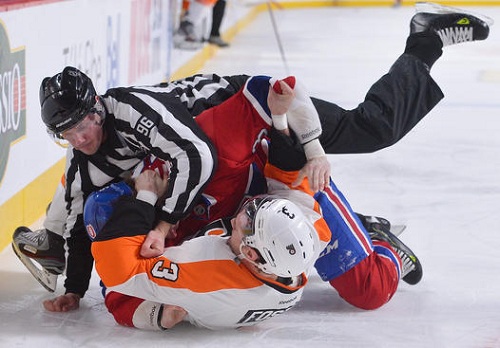 While will lose $18,581.10, which will go to the Players' Emergency Assistance Fund. He is eligible to return for the Habs last game of the season, on the road against the Toronto Maple Leafs.