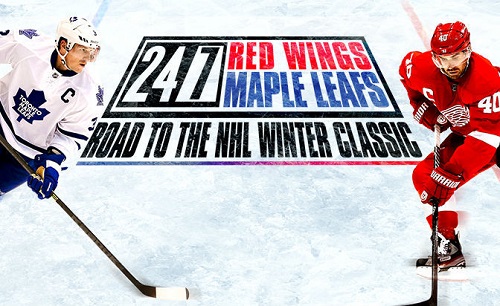 Did you miss the premiere of HBO's 24/7 Road to the Winter Classic?
Never fear because you're in luck and can catch it below in full and uncensored.
Episode #1 sets the tone between two original six clubs (Detroit Red Wings & Toronto Maple Leafs) for what will be the biggest (attendance-wise) outdoor game played on January 1st 2014 at the Big House in Ann Arbor Michigan. Crowd estimates nearing 110,000 are expected for this outdoor game and just like in previous years the game will have hockey fans of all teams tuned in and glued to their tv set to see what unfolds on the ice.
Interesting fact to point out in this episode is that the Florida Panthers go 2-0-0 through the episode (woah woah woah!). Of course both featured teams have been struggling through the month of December so it will be interesting to see if things can turn around for either club in the next few games.