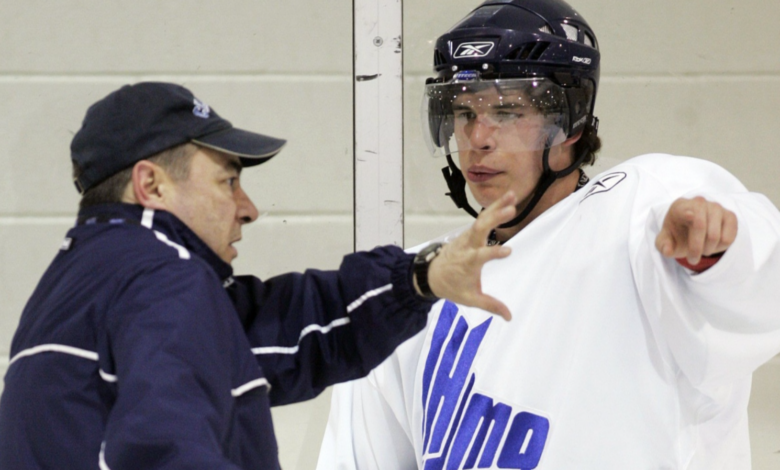 Since Kyle Dubas was appointed as the Penguins' new president of hockey operations earlier this week, there is little doubt that captain Sidney Crosby is enthusiastic about the future in Pittsburgh. But despite the positive things happening to his squad, Crosby is grieving the loss of one of his mentors.
Doris Labonté, a significant role in the history of the Rimouski Oceanic of the QMJHL, passed away on Thursday at the age of 69 following a protracted battle with cancer. He guided the team to its lone Memorial Cup victory in 2000. Throughout Crosby's two seasons at Rimouski, he served as his chaperone.
Crosby could have declined to comment on Labonté's passing when asked by the Journal de Montreal during his vacation due to his busy schedule, but instead he decided to write a statement to the Penguins' representative who then forwarded it to the newspaper. This is Crosby's statement regarding the passing of his mentor; it has been translated from French.
"Doris had such a positive impact on me as a young player and even today as an NHL player," commented Crosby.
He continued by saying that the tie between the two men was more significant than just the relationship between a player and coach.
"I am grateful for the friendship we have developed and for the incredible memories we have had together. I will miss him and I want to send my condolences to the whole family," he said.
«Il a eu un impact tellement positif sur moi» : Sidney Crosby attristé du décès de Doris Labonté (@SCadoretteJDQ)https://t.co/slU8MbwZX8

— Le Journal de Montréal (@JdeMontreal) June 2, 2023
We offer our condolences and prayers to Labonté's loved ones, including Crosby. I have no doubt that the Penguins captain will keep uplifting his coach.