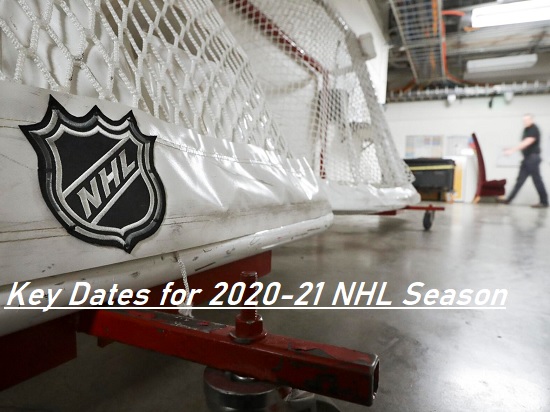 The National Hockey League has taken another step closer to returning for a new season. The NHL has confirmed that there is a tentative agreement between the league and the NHLPA to officially start a 56-game regular season on Jan. 13.
#NHL/#NHLPA Agreement: 23-man roster with $81.5 million salary cap.

This includes creation of 4-6 man taxi squad. All 29 players (max) will travel and practice with NHL team. Taxi squad is paid full AHL salary. CBA has been expanded to include for more flexible emergency recalls

— Frank Seravalli (@frank_seravalli) December 19, 2020
As reported all week, the NHL is currently planning on going forward with four divisions, including one division for the seven Canadian teams to avoid dealing with travel across the US/Canada border that remains closed by pandemic restrictions. However, the possibility remains that Canadian provinces would not allow hockey games to be played within their own borders, forcing the NHL into of two options: moving all the Canadian teams to a "hub" in Edmonton or moving all the Canadian teams to the US. Neither option appealed to the players, according to Seravalli.
That factor won't affect the Blackhawks, who are in one of the three divisions comprised of teams from the US. The divisional realignment necessary for this approach to an NHL season will lead to two familiar Blackhawks foes heading west and an old Original Six rivalry being renewed:
Hurricanes, Blue Jackets, Stars, Red Wings, Blackhawks, Panthers, Predators, Lightning
Bruins, Sabres, Devils, Islanders, Rangers, Flyers, Penguins, Capitals
Ducks, Coyotes, Avalanche, Kings, Wild, Sharks, Blues, Golden Knights
(Canadian Division) Canadiens, Canucks, Flames, Jets, Maple Leafs, Oilers, Senators
The postseason will remain intra-division until each division produces a single winner. Those four teams will then compete for the final two postseason rounds and the Stanley Cup.
So, to recap:
Puck drop: Jan. 13
Trade deadline: April 12
End of reg season: May 8
Expansion draft: July 21
NHL draft: July 23-24
Free-agent Frenzy: July 28
These are the big dates for the 2020-21 NHL Season that we know of now.
#NHL/#NHLPA Agreement: Players have the option to opt-out for the upcoming season, if player or immediate family member is considered high-risk. (Believe it is without pay.)

Team would have option of tolling contract for the year.

— Frank Seravalli (@frank_seravalli) December 19, 2020
One thing clearly missing from this is the issue regarding what to do with Canadian NHL teams if the country decides to not sign off on protocols allowing play, regardless of whether it's through an all-Canada division.
Commissioner Gary Bettman has been discussing the idea of the season starting in January since his state of the league press conference during the Stanley Cup Final.