Featured
Winnipeg Jets
Here's The Real Reason Paul Maurice Stepped Down as Head Coach of the Jets Last Season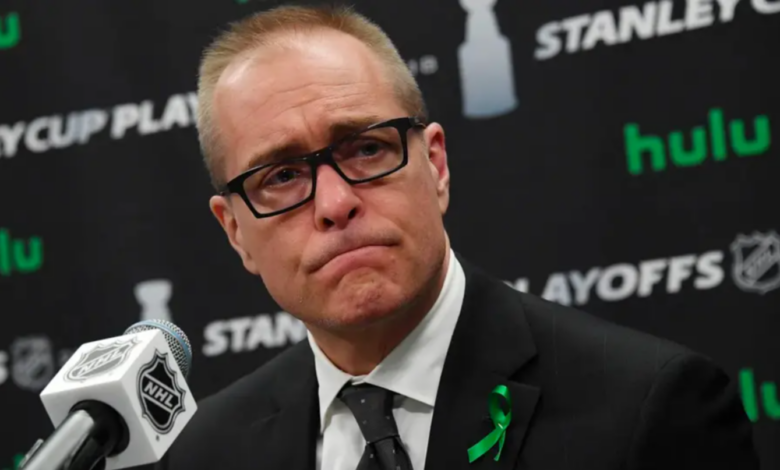 Paul Maurice wasn't aware that he would join the NHL again at this time last year. The head coach startled everyone in December 2021 when he left the Winnipeg Jets and gave up hockey altogether. When Mike Zeisberger of NHL.com eventually spoke with Maurice on Friday, he finally spoke up about what had ultimately caused him to make that choice.
"This might be too much of a simplistic answer, but it's true," he told NHL.com. "I'd lost my love of the game. And it was affecting me. And I found it again.

"This has been a challenging year for everything we've went through. But at the same time it's been fun for me."
"I'd lost my love of the game. And it was affecting me. And I found it again."

– #FlaPanthers coach Paul Maurice opens up in this 1-on-1 on walking away from the game, why Fla has been the perfect fit for his return & what makes Matthew Tkachuk tick.https://t.co/G7io155jfO

— Mike Zeisberger (@Zeisberger) May 5, 2023
The Florida Panthers, who appointed him as their head coach before the 2022–23 season, presented him with the new assignment. The Panthers are already in the second round and are ahead of the Toronto Maple Leafs 2-0 despite a difficult season and a battle to make the playoffs. However, Maurice wasn't certain he wanted the job when the call to accept it first arrived.
"It's funny how life works. It was in very early June. Everything was perfect. I truly wasn't missing anything. I wasn't yearning for anything. I'd had two teams reach out to me from the time I stepped down to the time I'd stepped back. It was easy for me. I didn't see a fit. I wasn't interested. I'm good. And then Panthers GM Bill Zito called. And he said: 'I'm just seeing what your interest is.' And I said, 'I'm interested in the Florida Panthers.'"
It was the first time for Maurice to jump back in the saddle, though he admitted how burned out he was when he left the Jets and people had no clue how bad it was.
"The answer is no. It's also something I'm not going to go into detail about. The most succinctly I can put it is: I needed to be off the bench for me personally."

It's hard not to love Maurice. In his postgame press conferences, he is forthright and always honest, and his current postseason run with the Panthers has been entertaining. And once more, in his conversation with Zeisberger, you find additional reasons to be fond of him.