Featured
Hockey Canada's Dark Side: The Risks of a Revealing Investigation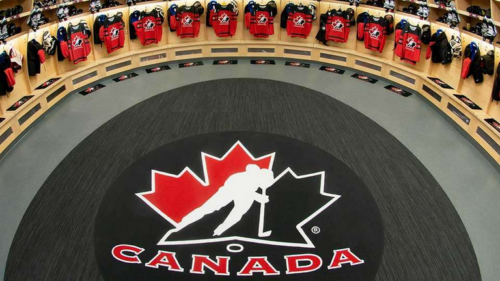 It's been nearly a year since Hockey Canada was rocked by multiple scandals, and nearly nine months since the federal government froze its $98 million account.
The CBC reported yesterday that Minister of Sport Pascale St-Onge is considering restoring Hockey Canada's federal funding after admitting that the organization had met her criteria for funding restoration.
"We want to make sure that the new board of directors remains committed to [bringing] the expected profound cultural change within the organization," said Ariane Joazard-Belizaire, a spokesperson for the minister's office.
Following allegations made against members of Hockey Canada's 2003 U20 World Junior team and the 2018 U20 World Junior team, the organization is still under third-party investigation. Members of Parliament have called for the findings of the investigations to be made public, but Hockey Canada claims that doing so would expose the organization to "serious risks."
In a statement sent to CBC, Hockey Canada said it told the committee it "will deliver the report" but asked the committee "to consider the serious risks that producing the report to the committee could have on the ongoing police investigation and Hockey Canada's independent adjudicative process."
"If, despite those risks, the committee confirms its order, Hockey Canada will deliver the report to the committee," the statement says.
Hockey Canada stated that its own panel of two retired judges and a senior lawyer is reviewing the investigation report behind closed doors to determine whether any sanctions should be imposed.
"As that process continues, all information concerning the contents of the investigator's report are held in the strictest confidence so as not to risk compromising the integrity of the panel's work," said Hockey Canada.
In other words, we'd like to continue doing what we want, when we want, and without interference.
Oh, and please give us our free money after 9 months of waiting.
I have no doubt that if the findings of these investigations were made public, Hockey Canada would pay dearly.
I've thought at various points throughout this scandal that things couldn't get any worse for the once-proud organization, but now that I think about it, if the investigation findings are made public, we might learn something that permanently destroys Hockey Canada.
If that's the case, I'm not sure I want to find out but the truth deserves to be told.