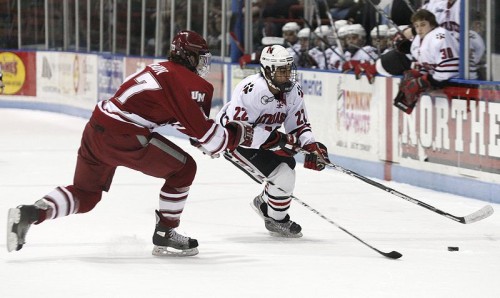 Hockey is considered to be one of the four major professional sports leagues of the United States even though its appeal has traditionally been regionally rooted in areas near the Canadian border and New England Seaboard. Generally speaking, people are fans of sports for which they have some sort of personal connection to. Until recently, this personal connection was limited to people who lived in certain cold weather climates. In places like Massachusetts, Minnesota, and Wisconsin, the winter climate has allowed for the creation of a culture of winter sports that includes hockey. Kids in these regions grow up skating all winter long and many play hockey on backyard ice rinks, frozen ponds or lakes. Schools and colleges in these regions often have hockey teams. Therefore, hockey becomes a part of the local culture in a similar way that football and baseball have become a part of the larger American culture.
Though kids living in warmer regions like Arizona and California have no link or connection to growing up in a culture of winter sports, this has not stopped hockey from expanding into these warm climates and becoming a very popular sport.
Hockey is becoming more popular in part due to the expansion teams and more widespread access to indoor ice rinks. Hockey is being played in cities never previously thought to be favorable like Texas, Nashville, and those mentioned above. Hockey is always going to be popular in the areas where kids can put on skates all winter, but the sport is now proving to create a rabid fan base in the warmer areas as well.
Current Warm Climate Hockey Teams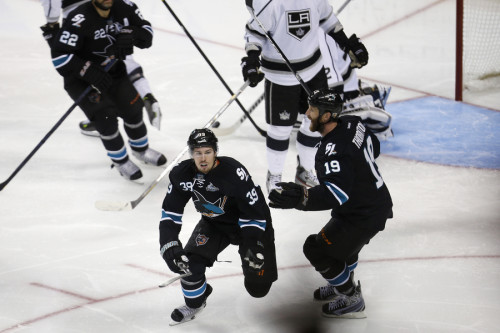 Take the San Jose Sharks for example; they sold 205 consecutive games at the SAP Center between 2009 and 2014. This is despite the fact that the temperature in the area averages a high of 74°F when the hockey season begins in October. In fact, the Anaheim Ducks and Los Angeles Kings also play in California. All three teams are major contributors in the NHL. California may not be the top state for hockey, but the strong following of loyal fans in the state proves that hockey is not just a cold weather sport.
Another example of a successful warm climate hockey team is the Dallas Stars, formerly the Minnesota North Stars. They have been quite successful at bringing hockey to Texas and boast great American players like Brett Hull and Mike Modano. The Dallas Stars have also been one of the top teams in the Western Conference. Tennessee is not perceived as a cold weather state, but it has emerged as a hockey hotbed nevertheless. One of the most successful expansion franchises in the leagues has been the Nashville Predators. Missouri has the St. Louis Blues, a team that has done a great job of representing the game of hockey in the state. The Blues were actually the first team in the NHL to reach the 100-point plateau in the 2014-15 NHL season.
Anticipated Expansion Teams
The next warm climate expansion hockey team that may be hitting the pages of sports news could very well be named the Rat Pack. A little over a year ago rumors abounded that the National Hockey League would be expanding to 34 teams with a target date of 2017. The reports at the time said four additional teams would be located in Seattle, Quebec City, Toronto, and Las Vegas. Expansion talks dating back prior to the 2012 lockout had the first three cities in mind, but Las Vegas was a surprise announcement. It seemed that Seattle, Quebec City, and Toronto would be a natural fit for adding teams and make for great expansion moves for the NHL, but the talk of Las Vegas seemed odd.
It was not until July of this year that the NHL confirmed two applications for an expansion team had been submitted; one was for Quebec City, Quebec submitted by Quebecor and the other was for Las Vegas, Nevada submitted by Bill Foley. Both Quebecor and Mr. Foley have the confidence in their ability to secure suitable ownership capability and an arena in order to move this process forward.
For Mr. Foley's part, he has a huge Las Vegas celebrity, Daniel Negreanu, who has already become a face of the team and has headlined Foley's ticket drive. Negreanu has made a fortune playing poker and best known as one of the main brand ambassador for PokerStars. He is investing some of his earnings toward buying a portion of the Las Vegas NHL franchise and has been helping to sell 13,000 season tickets already to a17,500 seat arena that is nearing completion on the strip. Negreanu and Foley are betting on the fact that Las Vegas is not only a sports town starving for a professional franchise, but also a city with a population of at least 2.2 million people. There is every reason to believe that Las Vegas can be the next San Jose, creating a large, rabid, and loyal base of hockey fans.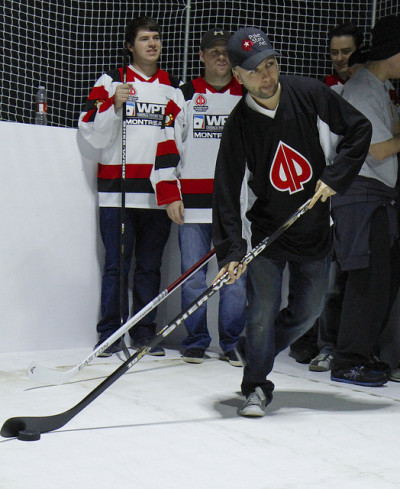 Growing Popularity of Hockey
There are a couple of reasons why hockey is growing in popularity and why the NHL believes adding expansion teams is the right thing to do for the sport. One of the reasons they believe the future of hockey is looking up is related to the massive 2012 contract the NHL signed with the media titan NBC. The contract is for ten years and to date has already had a positive effect on the rise of attendance in arenas and the viewership outside of them. While hockey still remains a primarily regional sport in terms of popularity, this contract has the potential of drawing in a wider national audience and thus a larger and more diverse fan base.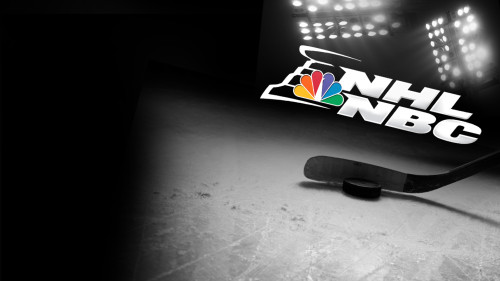 Hockey is a full contact sport, which is a major draw for sports fans in the United States. They enjoy their hits and tackles in football, just as hockey fans enjoy the body checks and other physical contact that is a major part of hockey. It is quite exciting to watch players speed around an ice rink at 20 to 30 miles per hour as they maneuver the hockey puck across the ice. The fast and physical play on the ice is a major draw for the sport and is likely why a traditionally winter sport finds such "fandamonium" amongst people when introduced in areas like California and Texas. Warm or cold, the sport of hockey can clearly find success when people are given a chance to experience the game.
This means that it may no longer matter that few people have played or watched hockey in a cultural sense to spark an interest in fans of warm weather climates. Just because kids do not have a history of skating and playing hockey on frozen ponds in the winter or that parents had not done the same and have not taught their kids does not mean hockey cannot become a part of the sporting culture of a locale anymore. Hockey will likely always be a natural outcome of the winter culture, but now it can now be introduced into a warm climate culture and create a base of the same types of avid fans.