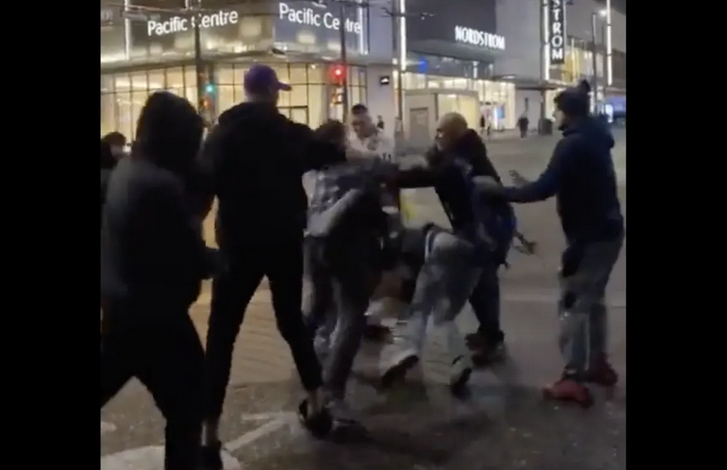 I'm sure the action between Toronto and Vancouver on Saturday was exciting, but not as exciting as the after-party. The host Canucks defeated the Leafs 4-1, so the mood in Vancouver was generally positive.
The visiting Leafs fans were undoubtedly dissatisfied with the game.
At least two of them caused a commotion in downtown Vancouver when a street brawl erupted between fans.
At least a half-dozen people were involved, with another dozen or so caught in the crossfire:
#WATCH: Leafs and Canucks fans get into a little scuffle after watching game pic.twitter.com/FvnxGjGcWl

— 6ixBuzzTV (@6ixbuzztv) March 5, 2023

Unfortunately this is nothing new when it comes to how hockey altercations occur in Vancouver. Look no further then when the Canucks lost Game 7 of the Stanley Cup in 2011 to the Bruins: