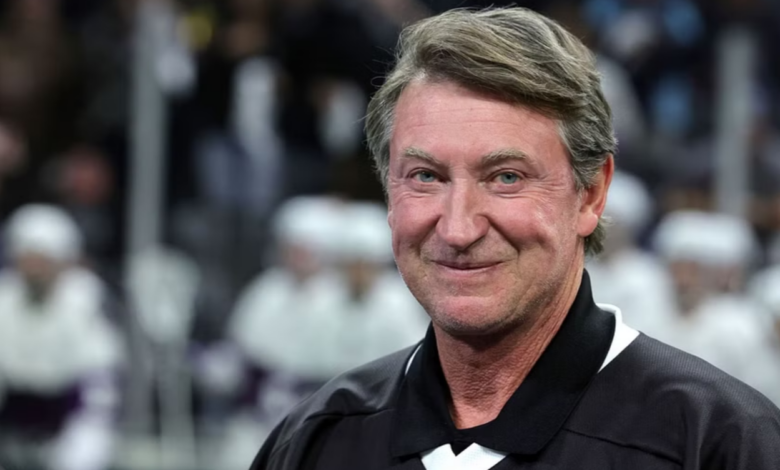 The first hockey sticks Wayne Gretzky used in the NHL were made by Northland. With the aim of making hockey more accessible to families in Canada and the US, he and the Wayne Gretzky Foundation are now working with Northland.
In response to the problem of high equipment costs, Gretzky and Northland, owned by Roustan Hockey and W. Graeme Roustan, intend to "assist families that otherwise cannot play the sport without a more affordable offering," as per a news release issued on Thursday.
"I hope this will assist parents in finding an economical way for all boys and girls to achieve their dreams," Gretzky said in a statement.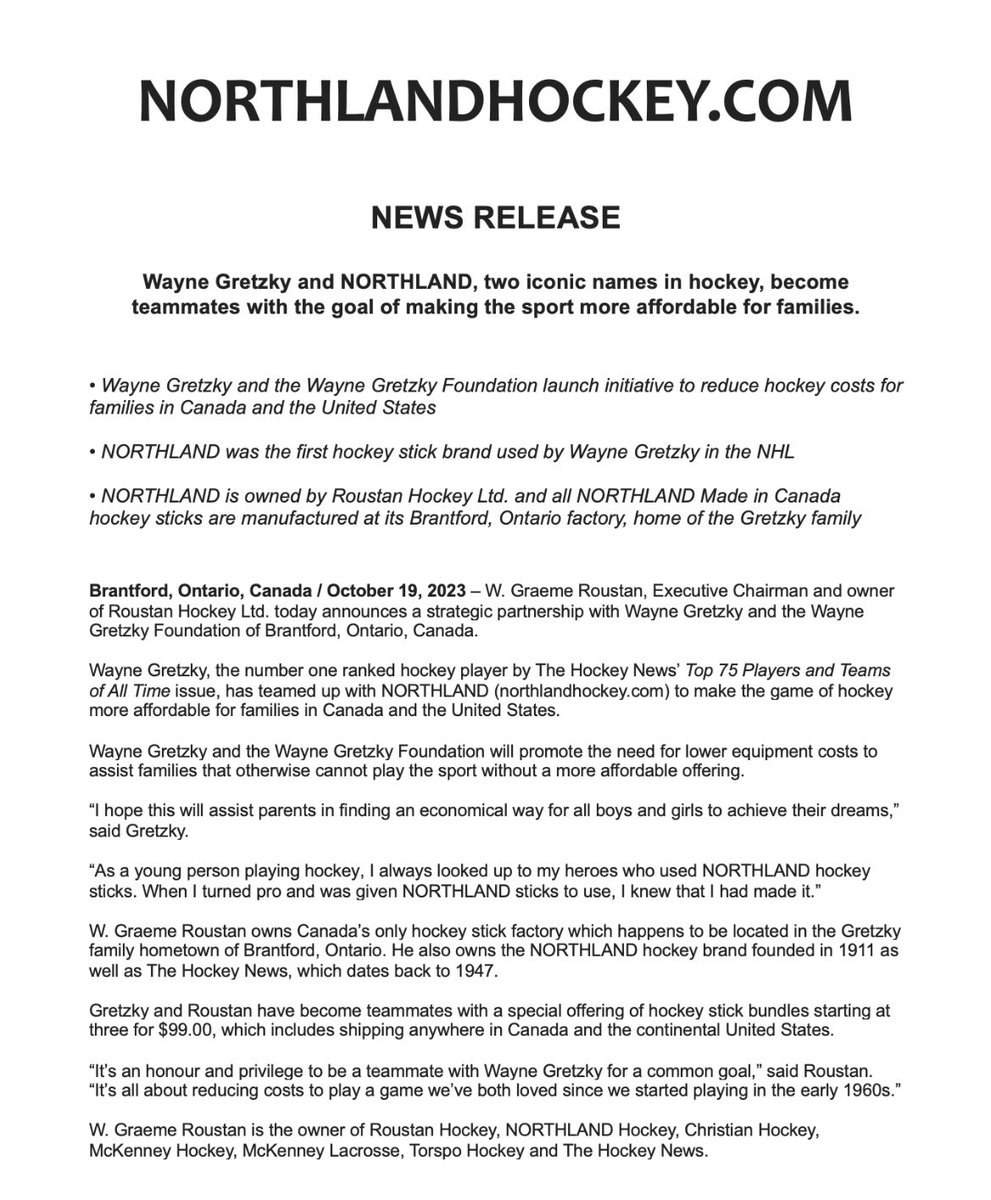 The Great One is not only teaming up with the stick company that launched his NHL career and solidified his status as the all-time greatest hockey player, but Northland sticks are currently made in his hometown of Brantford, Ontario.
According to the release, Gretzky and Roustan launched their collaboration by selling hockey stick bundles for $99 that included shipping to Canada and the continental United States for a pack of three junior and youth sticks and $109.99 for a pack of three senior sticks.