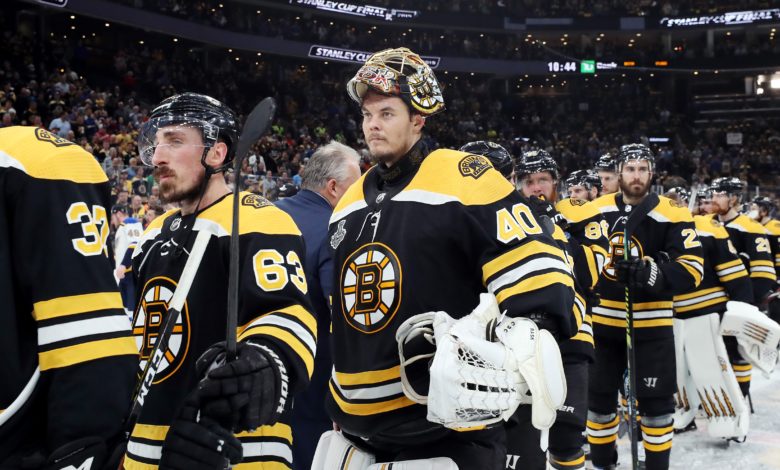 In what will be the biggest decision the Boston Bruins have to make in the 2021 offseason is whether to bring back starting goaltender Tuukka Rask or let him leave as an unrestricted free agent.
Rask wasn't great by any measure in the second-round loss to the New York Islanders. He finished the series with a .897 save percentage and a 2.86 goals against average. He allowed four or more goals in three of the six games, including the last two.
Supposedly injuries also played a part as he was said not to be 100 percent healthy in the playoffs and admitted after Game 6 that offseason surgery is a possibility.
"We'll see. I don't have any thoughts right now. It's a pretty tough loss," Rask said. "I'm gonna sleep a few nights and we're gonna have our exit meetings and start planning for the future."
So, what do the Bruins do with Rask? Is it time to finally move on?
If it hasn't become evident then it should be after this series loss that Jeremy Swayman is the future in net for the Boston Bruins. The rookie goalie established himself as a legit NHL-caliber player in 2021. He posted a 7-3-0 record with a .945 save percentage and a 1.50 GAA in 10 games during the regular season. He looked poised and comfortable in net as well.
It wouldn't make much sense for the Bruins to just turn the keys over to Swayman and Daniel Vladar. They have a combined 15 games of regular season NHL experience (and all were in empty buildings with no crowd).
Depending on Rask's health and his desire to keep playing, the smartest play is to sign him for a year or two at $5 million per. That gives you a strong tandem while you figure out whether Jeremy Swayman is capable of taking over. Just giving the net to a good young player can be risky; look what happened with Philadelphia this year.
Of course this scenario also has to account if Tuukka decides he wants to keep playing or he hangs it up for retirement.
Either way, it's time for the Bruins to plan the final chapter and ending of Rask's tenure in Boston.
Love Reading About Hockey?

Subscribe to keep up-to-date with the latest and most interesting hockey news!
| | |
| --- | --- |
| | We hate spam just as much as you |