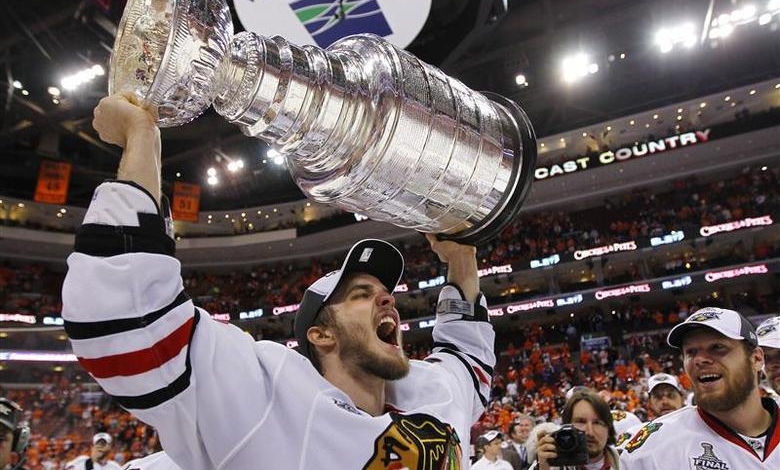 Niklas Hjalmarsson is a long-time veteran of the game and one of Sweden's most accomplished hockey players.
He won three Stanley Cups with the Chicago Blackhawks during his career and is widely regarded as a key figure in the Blackhawks' 2010 dynasty. Unfortunately for Hjalmarsson, his playing days in hockey are likely over.
Hjalmarsson left the NHL in 2021 to return to his home country and play in the SHL for his youth club, HV71. His tenure in Sweden would be cut short, however, as Hjalmarsson suffered what appears to be a career ending injury in January.
A hit from Orebro's Emil Larssons would take Hjalmarsson out of the lineup for the rest of the season, and it appears he's finally decided to call it quits.
Emil Larssons tackling på Niklas Hjalmarsson #SHL #Örebrohk #HV71
🎥 C More pic.twitter.com/XJYlyJewVV

— SwehockeyGIFs (@swehockeygifs) January 22, 2023
When announcing his retirement from hockey, Hjalmarsson said the following:
"It has taken a while, last week was the first time I felt completely one hundred percent. I was wondering and a little scared when it went on for so long. I will see if I come back to another role in the future. I love hockey, that's what I've done and that's what I can do. Some kind of coach would be exciting to try."
Despite the unfortunate end to Hjalmarsson's playing career, it appears that the Swede will continue to be involved with the game in some capacity. Niklas, congratulations on a fantastic career!