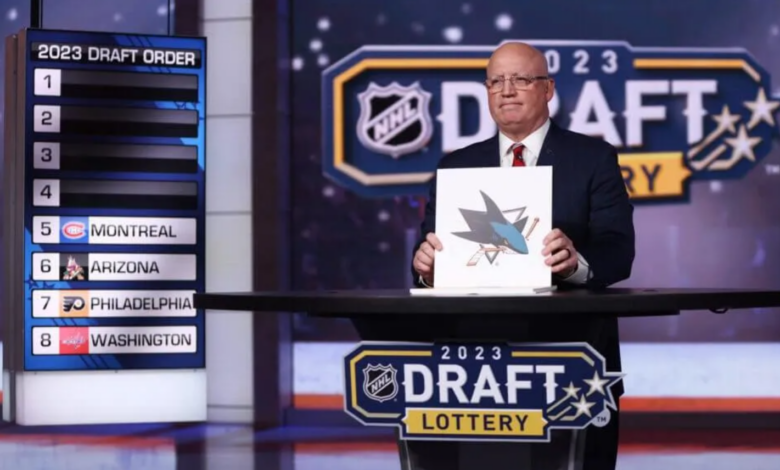 There are many rumors surrounding picks two through five as the draft is less than three weeks away. Connor Bedard being selected first by the Chicago Blackhawks is all but certain, but there is some disagreement over the other four players in the top five.
Due to his nationality, Matvei Michkov, who is regarded as being the second-best player behind Bedard, will likely fall below the top five.
The other top players on hand are Will Smith, Leo Carlsson, and Adam Fantilli. Everything points towards them being selected between the second and fourth picks.
Will Smith is expected to be selected by the San Jose Sharks fourth overall, according to reports.
Additionally, we are aware of Kent Hughes' obsession with Will Smith. The Habs general manager has made no secret of his admiration for the young man, his maturity, and his playing profile. He even informed his parents through text.
Matvei Michkov appeared to be the Sharks' top pick, but fate appears to have other plans for him.
Sheng Peng, a member of the Sharks' staff, claims this:
"The #Sharks are reportedly leaning towards drafting Will Smith with the fourth-overall pick.

Smith, 18, had 66 goals, 169 points through 80 games played with the USNTDP. He also had 9 goals, 20 points through 7 games played at the U18-WJC.

This is reportedly under the belief that the top-three order will go Bedard, Fantilli, and Carlsson, which is what many around the league believe will happen.

Smith is believed to be flying to San Jose for a tour of the city."
The Sharks are certain that Smith will be accessible if they are flying him to San Jose.
The NHL may already be aware of the draft order, at least for the first four picks.
When the teams congregate in Nashville for the Draft on June 28th, it will be made official.